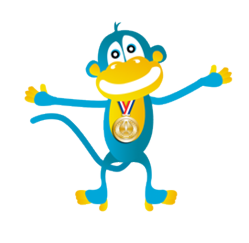 The capabilities of each device offer a huge difference, which is why Spanky Media has insisted on the importance of creating a specialised mobile site version.
Perth, Western Australia (PRWEB) April 13, 2012
Spanky Media has lately introduced its mobile website development services in addition to an already extensive range of custom WordPress development packages. The experts working behind Spanky Media can attest to the fact that creating a mobile-friendly version for any business website is vital in order to address the changing needs and preferences of the consumer market wherein a huge percentage are now taking advantage of and using Smartphones to perform online activities such as browsing and shopping.
The concept of mobile marketing has continued its expansion over the past couple of years, although most websites are designed with the computer desktop in mind, and not mobile phones. Businesses therefore need to have a reliable marketing tool that would effectively reach out to targeted audience who prefer to make their purchases via their mobile phones.
The capabilities of each device offer a huge difference, which is why Spanky Media has insisted on the importance of creating a specialised mobile site version. The idea is to provide what is convenient for the customers and this is how online businesses can thrive and excel despite tough competition.
An article published at Mobile Syrup, BBC News, has shown the impact of creating a mobile version of their website in terms of reaching out to more readers. Their mobile site adapts according to the varying capabilities of a user's Smartphone to ensure that every single consumer will have the same functional and user-friendly experience while navigating the website.
According to Chris Russell, the Product Head at BBC News, approximately 9.7 million users access the BBC News website via their mobile phones or handheld devices (i.e. tablet). "That represents about 26% of the total traffic to BBC News Online," says Russell.
For business owners, this serves as an eye-opener. If business owners in Western Australia remain stubborn and neglecting mobile website development, they could lose out a great deal of website traffic and potential income.
Kate Milner, BBC News' Product Manager, further adds, "We're using an innovative approach known as responsive design. This will allow us to offer the same BBC News content across devices, while making the most of their multiple screen sizes and capabilities."
Expert WordPress development providers from within and outside of Western Australia should therefore focus on delivering quality custom website designs to their clients. This is an essential part of any business' campaign to reach out to where they can possibly generate more customers.
In an era wherein consumers value convenience and efficiency, it would be a smart move for business owners and learn from what BBC News was able to accomplished. This move seems inevitable given that online marketing and web design experts predict it will only be a matter of time until mobile browsing becomes the new standard in online shopping.
Spanky Media remains the number one choice amongst local businesses in Western Australia for affordable web design and mobile website development. To learn more about their services, visit their website at http://www.spankymedia.com.au, or call them at 1300 729 261.