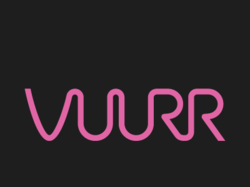 Chandler, AZ (PRWEB) April 10, 2012
Vuurr, Arizona's premier digital marketing firm, has acquired Tempe's Full Speed Marketing.
Full Speed is a perfect fit with Vuurr, considering both agencies' dedication to marketing results by numbers, increasing ROI with targeted strategy, and their less fluff, more buff attitudes.
"Our method has always been to use creativity to motivate results, and exceptional measurement to quantify those results," Ziering said. "Vuurr's vision aligns so well with our ideology. We're all very excited about this."
As of Sunday, April 8, Full Speed's Founder and Chief Creative Josh Ziering is a full partner in Vuurr. Full Speed launched in late 2010, and will continue to serve its current clients via the new collaboration.
"We're excited about this acquisition and the opportunity to bring more to our clients," Chris Conrey, Vuurr co-founder, said. "The acquisition positions Vuurr as the clear leader for premium digital marketing campaigns."
Vuurr's staff will increase 44 percent this month with the addition of Ziering and Full Speed's lead developer Ronald A. Richardson, and other recent hires.
Vuurr's current client portfolio includes notable companies such as Karmaloop, Nooka, Infusionsoft, Cox Communications, and Kahala.
Please direct media inquiries to Emily Timm at emily(at)vuurr(dot)com.