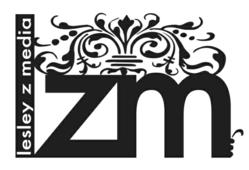 (PRWEB) April 11, 2012
Los Angeles, CA: Grammy Winning Musician Matt Sorum And Abby Berman,Co-Founders of Adopt the Arts (ATA) Announce That Actor Johnathon Schaech Will Represent ATA in Washington, DC's "National Arts Advocacy Days," Hosted by Americans For the Arts
Los Angeles, CA: Actor Johnathon Schaech has been invited by Americans For the Arts to participate in the foundation's "National Arts Advocacy Days" to represent Adopt the Arts (ATA). The event is held every year, and will take place in Washington, CD on April 16 and 17 this year. This conference allows artists, businesses and politicians to gather and discuss the state of the arts in the country. Participants will have a chance to discuss policy on Capitol Hill, and to possibly meet with the First Lady.
According to Abby Berman, co-founder of Adopt the Arts (http://www.adoptthearts.org), "Adopt the Arts is sending Johnathon Schaech to 'National Arts Advocacy Days' to help Capitol Hill to better understand the political landscape as it pertains to Arts Education in public schools in America. It is part of our mission to bring together artists, businesses, and policy makers to save the arts in public schools.
"Johnathon is an enormous asset for Adopt the Arts. He has been a working actor for many years, and he is also a writer, director, producer, and painter. He is very passionate about the importance of Arts Education in forming our future generations, and he is dedicated to ensuring that every child in this country has the opportunity to become a well-educated, well-rounded adult who is able and willing to contribute to society."
Grammy-winning musician Matt Sorum (Guns N' Roses, The Cult, Velvet Revolver, Camp Freddy), also co-founder for Adopt the Arts, adds, "Johnathon Schaech will represent Adopt The Arts at the 'National Arts Advocacy Days' in Washington D.C. He is passionate about saving arts education for kids in LAUSD elementary schools and across the nation. Johnathon and I will be digitally connected while I tour South America with up-to-date reports on his mission there. Go Johnathon!"
"Matt Sorum called me and told me what they were doing with Adopt the Arts," Johnathon explains, "and they asked me to be on the Advisory Board of the foundation. And now I've been asked to go to Capitol Hill to help America's kids have an artistic voice! Being dyslexic, I know first hand how important the arts were for my life, and for my ability to learn and succeed in the other disciplines.
"To quote my 8th grade art teacher, Mr. Kuhlman, who impacted my life in a profound way, 'Art gives students the chance to matter. Original artwork is like a child: You give birth to it and it is your legacy, your gift to the world. Art teaches the value of dedication, perception, determination and creative problem solving. Art enables the underdog to discover oneself. Art allows one to be proud by finding a nuance to one's identity on which he had long ago given up. 60 percent of smart is art. Art is the last bastion of the original value and intention of the word 'school.' For many students, art is that oasis in the school day where they can be what they are meant to be. Art is the key to innovative thinking. It is not as easy to test the skills learned, but that doesn't make art less important. Art goes beyond just learning a skill. It allows you to learn to express your personal voice. Musicians type well because they have fingers that dance. We can still sing when we get to be 80 years old, but we can't play football anymore. Music is the easiest way to pass along a story and an emotional memory. Music makes both sides of the brain grow. Think about it. Then sing it aloud.'"
Johnathon concludes, "My only hope was art. Art classes made me realize that I had value."
Other invitees/participants in "Arts Advocacy Day" include Alec Baldwin, Ben Folds (who is also performing), Hill Harper, Melina Kanakaredes, Nigel Lythgoe, and more.
Adopt the Arts recently threw a launch event on March 18, which raised nearly $100,000.00 for the foundation. Jane Lynch ("Glee") hosted, and John Stamos, Mark McGrath, Johnathon Schaech, Adrian Young (No Doubt), music legend Glenn Hughes (Deep Purple, Black Sabbath), Gilby Clarke (Guns N' Roses, etc.), Billy Duffy (The Cult), Donovan Leitch, Steve Stevens and Billy Morrison (Billy Idol) and many others, including LAUSD Superintendent Dr. John Deasy, showed up to support the cause of keeping the arts in public schools.
More About Adopt the Arts:
Adopt the Arts was co-founded by Grammy-Winning musician Matt Sorum and Abby Berman, who is a concerned mother of two. Abby was alarmed by the arts being in jeopardy of becoming extinct in the LAUSD curriculums, and once she told her neighbor Matt about the situation, he felt extremely passionate about saving the arts in public schools. It is the mission of Adopt the Arts Foundation to bring together well-known artists in all genres, public figures, and the general public to save the arts in America's public schools. Adopt the Arts believes that it is morally and ethically incumbent upon them to foster the creativity, dreams, hopes, and imaginations of America's children. Adopt the Arts Foundation is dedicated to improving the academic performance of every child through the gift of making art and music classes available for public school students throughout the U.S.
Media Contact:
Lesley Zimmerman * Lesley Z Media * Lesley(at)lesleyzmediapr(dot)com
310-476-4414 * http://www.lesleyzmediapr.com