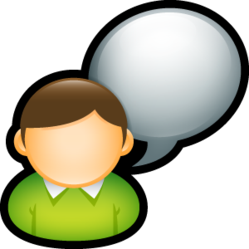 Cambridge, MA (PRWEB) April 10, 2012
Facebook is the most popular social networking site of today. It is loaded with hundreds and thousands of applications that can provide leisure and helpful tips for everyone. Businessmen are also using Facebook for their marketing purposes. Chatwing, an advanced and free chat widget utilizes the power of Facebook, enhancing the rate of connectivity.
Aside from providing a stream of chats, Chatwing can also improve a blog or website's visibility. Installation of the Chatwing widget is easy. First, the user must register his blog or website's domain name. Following that, he can customize the appearance of the widget. The last step is the actual embedding of the Chatwing HTML code. All of these strings of processes take only a short time. Usually, the widget goes live in a few seconds.
According to some bloggers, their blogs had a stronger visibility after using Chatwing. This has been possible because the widget is a way for the visitors to chat and exchange useful information. Visitors also loved the Facebook log-in feature. Adding to that, many visitors were enticed to install the widget for their own blogs. Chatwing also became a way for bloggers to communicate with their visitors.
It has also been proven that website chat is beneficial for most individuals, especially those ones who are looking for online tips and opportunities. This is why Chatwing will be useful to those blogs specializing in offering tips and hints. Many chat sites are already in line with Chatwing's premise, yet their rate of connectivity is not that high. For users who want apps integrated with Facebook, Chatwing seems the right choice.
About Chatwing
Chatwing.com has developed live chat software for websites and blogs. The Chatwing.com website offers users the ability to signup and create a customizable live chat feature in 1 minute or less. Users have the ability to customize the size, color, and fonts of the chat product. The ability to chat via social media accounts such as Facebook and Twitter enable Chatwing to offer a personal and unique real-time experience to all sites. Chatwing is 100% free web software.