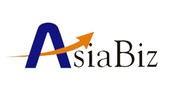 We are optimistic that the latest slew of measures will altogether encourage more entrepreneurs to form a Singapore company.
Singapore (PRWEB) April 11, 2012
Singapore company incorporation specialists Asiabiz Services is optimistic that the newly-introduced Form C-S will simplify the tax filing process and reduce compliance duties for small Singapore companies as well as motivate more entrepreneurs to start a Singapore company.
Form C-S is an abridged version of the original Singapore Corporate Tax Returns Form C. It is made available to eligible small companies filing their tax returns from YA 2012 onwards.
Compared to the original Form C, which extends up to seven pages, Form C-S consists of only three pages. This means that eligible companies need only furnish essential tax and financial information when filing their tax returns via Form C-S. In comparison, Form C requires the submission of supporting documents such as financial statements and tax computation as well.
With effect of July 2012, qualifying Singapore companies have the option of e-filing their Form C-S. This option allows them to enjoy the following as well:

filing convenience as some fields including estimated tax payable are auto-computed;
a two-week deadline extension (15 December) and
instant confirmation when the Form has been filed successfully.
In order to qualify for filing Form C-S, a firm must fulfil the following:
1. Must have

opted for Singapore company registration and
earned under S$1 million in revenue that is taxable at 17%.
2. Is not making any of the following claims:

research & development tax allowance;
carry-back of current year capital allowances or losses;
group relief;
investment allowance or
foreign tax credit.
Companies that do not meet the eligibility criteria for Form C-S must submit file Form C together with all required supporting documents instead.
Commenting on the simplified tax filing process, Mr. James Nuben, Head of Tax Division, Asiabiz Services said, "Form C-S demonstrates Singapore's commitment to creating a more inclusive business environment for small businesses. By making the filing process easier for qualifying companies, entrepreneurs can focus on optimizing the business and improving their strategy."
"Furthermore, the latest move complements the recent roll-out of enhanced policies such as the Productivity and Innovation Credit Scheme and Capability Development Programme. We are optimistic that the latest slew of measures will altogether encourage more entrepreneurs to form a Singapore company," added Mr. Nuben.
ABOUT ASIABIZ SERVICES
Asiabiz Services is a Singapore-based consultancy that offers business solutions for both local and foreign professionals, investors and entrepreneurs. Our areas of expertise include Singapore company registration, incorporation, offshore company setup, accounting, taxation and other related corporate services. Asiabiz Services also provides Singapore work visa and immigration services for foreign professionals wishing to relocate to Singapore.
120 Telok Ayer Street, Singapore 068589
Phone: +65 6303 4614