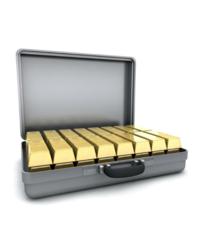 Single application kiosks? It's all about speed and efficiency. Multiple applications? They are customer magnets, attracting more business.
Sheffield, UK (PRWEB) April 17, 2012
The world of self-service kiosks is expanding.
And growing more sophisticated.
These facts combined have led to commercial growth in both total volume, and sales per kiosk.
And Genkiosk, the most powerful management system for self-service kiosks is seeing the consequences, with record sales around the world.
James Oladujoye, CEO of GWD Media (the makers of Genkiosk) expands: "In some countries especially where labour costs are high, we are seeing growth because self-service provides economies, as well as extending the hours of availability. In other regions, particularly where there is a high proportion of under-banked amongst the population, self-service meets the needs of users who live in a cash environment: now they can access services that were previously unavailable to them."
These dual aspects have led to a sales boom for kiosk software - such as Genkiosk - in specific geographies.
Kiosk software plays two key functions:

ensuring end-users receive the services required via applications
maximising productivity and profitability for operators through increased uptime and visibility.
And the increased sophistication is also affecting the market. Jed Fraser, Chief Marketing Officer at GWD Media explained at the recent Retail Banking Conference in Manila, Philippines: "In some situations, you just want one single application on the kiosk. Say it is for paying bills in the lobby of a utility company. You want users to pay and go - it is all about efficiency and freeing up staff. In other locations - say a kiosk inside a gas station - it is usually better to have as many applications as possible. You want customers to be drawn to the kiosk - increasing sales of fuel (and whatever else is available as the retail offer.)"
Genkiosk, from GWD Media was first developed to run and manage pay-as-you-go Internet kiosks. It has now grown to cover the full range of self-service applications:
Paying bills
Printing photos
Accessing the Internet or information
Transferring money
Browsing and shopping.
After launching in Europe, it expanded first to the Americas, then the Middle East and beyond, going global via multinational customers and now with direct clients as far afield as Fiji in the South Pacific.
Genkiosk is delivered via the Cloud, maximising service and availability in every region of the world.
VeoVend, the sister of Genkiosk, provides the same monitoring and management services for more traditional vending (snacks, drinks, beverages, retail.) A hardware plug-in, with mobile phone SIM, gives online access to even the most basic vending machine.
GWD Media is headquartered in Sheffield, UK, and operates worldwide.