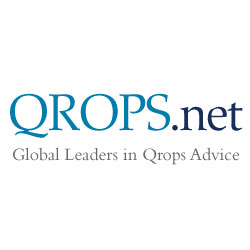 Many familiar names and places are likely to be missing from the next QROPS list
(PRWEB) April 10, 2012
HM Revenue & Customs has warned the Guernsey government that the offshore financial centre's new 157e QROPS cannot accept pension transfers from the UK unless they are for residents of the Channel Island.
The move also stops plans by other offshore centres, like the Isle of Man and Jersey, to instigate similar pension laws.
In effect, HMRC has drawn a line that clearly indicates offshore financial centres face a ban on offering QROPS if they go against the letter and spirit of HMRC QROPS rules.
On April 12th HMRC publishes the updated list of QROPS providers. UK pension holders planning to transfer their onshore funds in to an overseas scheme should discuss their plans with a QROPS expert immediately, warns Steve Smith, Marketing Manager of leading expat pension advice firm QROPS.net.
"Many familiar names and places are likely to be missing from the next QROPS list" said Mr Smith
"The UK government and HMRC are making a clear statement - obey the rules or face a ban. Those rules seem to say that third party QROPS are now scrapped and providers can only set up QROPS for expats who live in the same country or territory where their QROPS is based, confirmation is required by the HMRC."
Since QROPS were established in April 2006, some providers and advisers have tried stretching the rules to give a competitive advantage in the market.
With the new QROPS rules that came in to effect on April 6 (2012), the UK government has levelled the playing field and said all QROPS must offer the same deal to investors.
"Clearly the QROPS markets faces a period of change as the dust settles on the new QROPS rules," said Mr Smith
"QROPS.net is at the forefront of the market and we are offering a free QROPS review to anyone worried about their current QROPS arrangements."
QROPS.net is the world's leading QROPS advice firm and has helped thousands of clients transfer their UK pension to a QROPS around the globe. QROPS.net offers a free review service and advice that covers all scheme available in every jurisdiction.