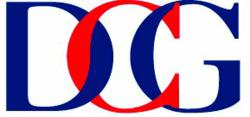 Malvern, PA (PRWEB) April 11, 2012
David Consulting Group (http://www.davidconsultinggroup.com), a leading international software development consulting firm, recently announced its successful delivery of Agile training and implementation with IMS Health, the leading provider of information, services and technology for the healthcare industry for more than 55 years.
"From our Agile training sessions, DCG gave us the tools and information we needed to improve our project delivery," said Chris Durski, Senior Manager, IMS Health Information Technology. "Best of all, they did it in a cost-effective, engaging and stimulating class, training our entire staff of 40 people in two 3-day sessions."
Based in Pennsylvania, IMS Health blends industry expertise and advanced technology to deliver the most accurate perspectives and in-depth analytics on healthcare dynamics. In order to remain innovative in the field, the company recognized the importance of transitioning from traditional software development to Agile, improving delivery speed and customer satisfaction.
After extensive research, the company selected DCG to provide on-site Agile training, including best practices, for its team of Product Owners, Business Analysts, Project Managers, Application Developers and Testers.
"After analyzing the previous processes at IMS Health, we developed a customized Agile curriculum for the IT team in order to meet the unique needs of the company and its team members," said Tom Cagley, Vice President of Consulting, David Consulting Group. "Over the course of two 3-day sessions, the team not only learned why Agile would benefit their project delivery, but how they could properly implement the principles and techniques specific to their role in the company, as well as the company as a whole."
Following the training, the IMS Health team trialed DCG's Agile methodology in the development of a new application, resulting in a smooth and ultimately successful transition from its traditional software development processes.
The full testimonial is available here.
About David Consulting Group
DCG is an international software development consulting firm helping companies frustrated with development costs, hampered by poor quality or struggling to estimate and achieve on-time delivery. DCG has successfully helped global organizations and their partners to make timely, effective changes to results and culture, by providing them specialized expertise in software measurement, sizing and process improvement as well as IT performance improvement.
For more information, visit http://www.davidconsultinggroup.com.
About IMS Health
IMS Health is a leading provider of information, services and technology for the healthcare industry around the world. The company draws on its global technology infrastructure and unique combination of in-depth, sophisticated analytics, on-shore and off-shore commercial services, and software platforms to help clients better understand the performance and value of medicines. With a presence in 100+ countries and more than 55 years of industry experience, IMS serves leading decision makers in healthcare, including pharmaceutical manufacturers and distributors, providers, payers, government agencies, policymakers, researchers and the financial community. Additional information is available at http://www.imshealth.com.
###