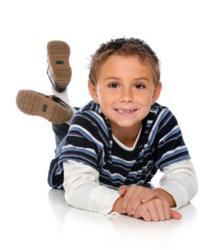 We would always encourage parents to seek work for their child through a reputable modelling agency.
London, UK (PRWEB UK) 14 April 2012
UK model agencies specialise in sourcing the biggest list of model agencies in Britain. Children's modelling agencies are the latest addition to their huge directory.
UKMA have all the latest model news and up-to-date modelling information, advising all ages of models how to break into the industry. 'Child modelling can be a mine field at first,' says Jim,' but if you follow some basic rules, you shouldn't go far wrong.'
Approaching a reputable children's model agency is definitely the best way to gain work for your child, according to UK model agencies. 'We would always encourage parents to seek work for their child through a reputable child modelling agency. Look online and do your research. It's so important to find someone you are comfortable with, who you haven't got a bad feeling about,' says Stevie Lake, marketing manager at UKMA. 'There are scammers out there who wouldn't think twice about ripping you and your child off. There are so many agencies to choose from but a good tip for starters is to always look for a name and telephone number to ring. Rule out any who haven't got one instantly and move onto the next.'
http://www.ukmodelagencies.co.uk has a growing list of children's modelling agencies to choose from, all specialising in children's modelling. Stevie goes on to explain,' Scout around and seek word-of-mouth recommendations from family and friends if you can. If not research the model agencies on the Internet and view past models experiences.' The model agency directory website has hundreds of agencies to browse through, all in one place, and all on one site.
'Make sure the child model agency is Alba registered and steer clear of any model agents who try to charge a fee up front for consultation or an interview, unless they are Alba recommended,' advises Stevie.
Other advice which UKMA offer is to 'always make sure, as a parent, you speak to someone on the other end of the phone to arrange an appointment, never rely on a PO Box number or an anonymous e-mail. All Alba recommended agencies which deal with children know about the laws on child licensing and steer clear of any agent who doesn't.'
Genuine model agencies always ensures a parent or carer can take away and read any paperwork they have been given. This needs to be read carefully. Also, any person under school leaving age and in full-time education must gain a licence to work in modelling and entertainment.
UK model agencies are full to bursting with all the latest advice on child modelling scams so visit http://www.ukmodelagencies.co.uk regularly, and keep up-to-date. Keep your child safe.