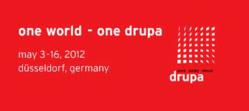 New Berlin, Wisconsin (PRWEB) April 12, 2012
Glue Dots International (GDI), a leading global manufacturer of pressure sensitive adhesive patterns, has partnered with Sumbel GmbH to exhibit at the Drupa trade fair in Dusseldorf, Germany. GDI representatives will be in the Sumbel stand, Hall 11, booth D77, demonstrating two new adhesive applicators for post-press production.
"We are excited to partner with Sumbel at Drupa 2012," said John Henderson, European Group Managing Director Glue Dots International. "This opportunity allows us to present two new adhesive applicators to the European market – the inline SD-900™ applicator and the bench-top EconoDot® applicator."
The SD-900 and EconoDot will be on display at Sumbel's stand, Hall 11, booth D77 throughout Drupa, May 3-16. Representatives will be providing live demonstrations and answering questions.
John Downs, President of Glue Dots International added, "The SD-900 and EconoDot have been successful, cost-effective adhesive applicators in the US, and by partnering with Sumbel at Drupa, we are able to unveil these solutions to the European market during one of the world's largest trade shows."
For more information on GDI-Europe, call +44 (0) 1355 577222 or visit http://www.gluedotseurope.com.
About Glue Dots International
Glue Dots International, founded in 1995, revolutionized the adhesive industry with its easy-to-use pressure sensitive products. The company holds several patents and continues to lead the industry in the development of new, efficient adhesive products for consumer, industrial and specialty markets. Glue Dots International, headquartered in New Berlin, Wisconsin, has operations in the United States, Europe, and Asia.