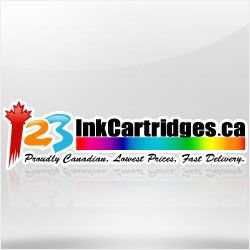 Montreal, Quebec (PRWEB) April 10, 2012
The latest announcement from 123inkcartridges.ca should be very pleasing to iPad users. The Canadian based company recently announced an expansion of their product market to include iPad 2 leather cases. This is just part of a large increase they have been doing in stages to make more Apple related products available to customers. According to CEO Jack Zhan remarks these, like all their quality products, will be available "at the lowest possible prices." Product availability at reasonable prices continues to be the primary goal of the company. This holds true for the latest iPad products such as iPad leather cases.
The last few years has seen large growth in the use of iPad and with this increase came a larger consumer base for iPad accessories. Customers can rest assured that they will find the necessary accessories needed to get the most out of their technological devices and also be able to provide adequate protection by providing products such as iPad leather cases.
123inkcartridges.ca is dedicated to making the highest quality accessories available for computer users. It is the intent of the company to add new items like iPad 2 cases to meet customer needs. The company was first established with the purpose of creating a place where accessories were accessible to customers by way of the internet. Their 24/7 customer service can help site visitors locate and purchase necessary accessories. They are intent on making every user experience a pleasant one. As product lines expand, 123inkcartridges.ca continues to stand by their company's initial goals.
About 123inkcartridges.ca
123inkcartridges.ca was established in 2007 and grew very rapidly. It was an overnight sensation and quickly became one of the most popular online resources providing computer supplies such as toner cartridges and printer ink. The Canadian company grew quickly and began to expand its product lines to include other computer related items such as HDMI cables and accessories for iPads and iPhones. The company headquarters is located in Montreal, Quebec with warehouses which are located in Montreal and Vancouver. Products are shipped to locations throughout the US and Canada. For more information about the company and their products visit http://www.123inkcartridges.ca/