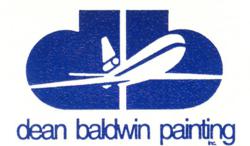 This is the beginning of a tremendous opportunity for the community" - Jim Tidd
Peru, Indiana (PRWEB) April 11, 2012
Construction bids for Dean Baldwin Painting's newest expansion in Peru, Indiana are moving forward as the aircraft painting company gears up for the ground breaking. The last date to receive bid responses from the prospective construction companies was March 14th. The bids were evaluated for correctness and thoroughness and all indications are that the bids received are within budget requirements. The remodeling will expand upon an already existing hangar at the Grissom Aeroplex in Miami County near Peru, Indiana, home of Grissom Air Reserve Base. Once construction is complete, the Hangar will be on lease to Dean Baldwin Painting by the community. This landmark expansion is the first in years since the 1993 Base Realignment and Closure (BRAC) decision, a board which shut down and relocated airfields across the United States.
"This is a very positive next step," said Jim Tidd, Executive Director of Miami County Economic Development Authority, adding that "this is the beginning of a tremendous opportunity for the community." Dean Baldwin Painting's newest facility will bring over 200 new jobs to Miami County and will help strengthen the region's workforce where the 10.2% unemployment rate is already above the national average.
The newest Dean Baldwin Painting expansion will increase the size of the existing facilities from 98,000 sq ft to 155,000 sq ft adding the capability to house very large B747-8 aircraft. The expansion will also include the addition of state-of the- art equipment transforming the facility into a modern aircraft strip and painting facility. When completed it will feature four full service bays, expandable to six bays, equipped to strip and paint aircraft. The bays will have independently functioning air control and heating units, and will be large enough to accommodate two wide body aircraft and two narrow body aircraft simultaneously, expandable to six narrow body aircraft when the wide body bays are not in use.
Following formal engineering review and approval by the EDA (Economic Development Administration), and the USDA (United States Department of Agriculture) the construction will begin at a rapid pace.