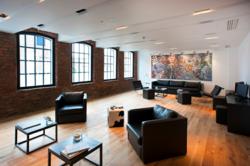 ...any hotel with close to 700 reviews which stays at number 1 on TripAdvisor for the best part of 2 years is likely to be doing something right
London, United Kingdom (PRWEB) April 12, 2012
London Hotels Insight has been blogging about London hotels for several years now, uncovering real value for travellers through a combination of TripAdvisor reviews, price research, personal inspections of hotels and management interviews.
The blog's emphasis on sourcing genuine "inside info" and encyclopedic knowledge of London hotels has cemented its rank as the number 1 online authority on London hotels as recognised by independent sources like SocialMediaLibrary.co.uk. Hotel Chatter and leading travel blogs like Velvet Escape and Elliott.org have also been supporting London Hotels Insight's campaign to promote free WiFi in luxury hotels.
Now the team of UK-based hotel experts at London Hotels Insight has turned its attention to Liverpool – to see whether its scientific approach to hotel ranking and analysis can be applied there too, using a balanced scorecard of quantitative and qualitative data.
"BEST HOTELS" IDENTIFIED THROUGH QUALITATIVE AND QUANTITATIVE ANALYSIS
The methodology used by London Hotels Insight to find "best in class" hotels comprises the following elements:

Rankings based on guest reviews using TripAdvisor and the main online booking sites like LateRooms.com, Hotels.com, Expedia, etc., where sample size permits.
Analysis of wild card criteria considered critical to modern travellers like free WiFi, inspiring product values and flexible service. These are often overlooked by traditional hotel star rating systems but are essential for travellers today.
Deeper investigation based on personal visits of hotels and interviews with key staff and management – true inside information which goes beyond mere hotel reviews that can be unduly influenced by one-off factors.
Awards and accolades – investigation of whether a hotel has picked up a diverse range of accolades and preferably ones where the public has a strong say.
As an experiment to see whether the blog's unique hotel ranking and classification methodology could be applied to other cities, London Hotels Insight's hotel analysts recently applied the above forensic approach to Liverpool – one of the UK's best-value tourist destinations and a mere 2 hours 8 minutes by high-speed train from London.
LIVERPOOL'S NUMBER 1 HOTEL ACCORDING TO TRIPADVISOR...
The goal was to identify the best-value hotel in Liverpool – and that is rarely the cheapest but rather one that provides a certain feel-good factor (preferably with an uplifting "boutique" vibe) in a convenient location, without breaking the bank.
The natural starting point was TripAdvisor. The problems with this site are well-documented (albeit often exaggerated) and so this was not the only guest review site used. Moreover, review sample size was also an important input as shown below.
The top 3 Liverpool hotels on TripAdvisor as of April 5th 2012 were as follows:
1. Base2stay Liverpool (688 reviews)
2. Colville Liverpool (60 reviews)
3. Premier Inn Liverpool Airport (185 reviews)
Base2stay Liverpool is the clear winner among hotels in Liverpool based on TripAdvisor reviews – a position made even more solid by the large review sample size. London Hotels Insight's extensive experience of analysing TripAdvisor data suggests that it's hard to achieve such consistency over a period of time and across such a big sample.
This would tend to offset any risk that the TripAdvisor reviews in this specific case are manipulated, since any hotel with close to 700 reviews which stays at number 1 on TripAdvisor for the best part of 2 years is likely to be doing something right. It is particularly impressive that the hotel achieved this rank very soon after opening and has retained it ever since (some say that holding number 1 on TripAdvisor is even harder than getting there).
Recent guest reviews are sprinkled with comments like "A real gem", "Excellent value", "A great find" and so on adding further substance. Guests particularly like the friendly service.
According to TripAdvisor users, Colville Liverpool is another good accommodation option with very solid reviews. But on closer inspection, it appears to be a single 2 bedroom apartment rather than a hotel. Should it even be listed on the TripAdvisor "hotels" section? One would imagine that it's fully booked for much of the year.
Premier Inn Liverpool Airport (ranked #3) reflects the consistency of the budget brand but is not really in Base2stay's class as a hotel and, as its name suggests, is located some distance from the city centre. But it would nevertheless be another solid choice.
IS THIS RESULT CONFIRMED ACROSS OTHER REVIEW SITES?
One criticism of TripAdvisor is that users don't have to prove they actually stayed in a hotel before posting a review. While this risk is mitigated by a high sample size, it is nevertheless always worth cross-checking against the major online booking sites which often guarantee that their reviews are posted by travellers who actually stayed in a hotel.
Here are the findings for Liverpool hotels based on the biggest online booking sites:
LateRooms.com: the top-rated Liverpool hotel by "Guest Rating" is Base2stay Liverpool with a 100% "recommendation to friends" score and a 100% "would stay here again" score, based on 74 reviews.
Booking.com: the number 1 Liverpool hotel is a serviced apartment called Signature Living - not strictly a hotel. It is only narrowly ahead of Base2stay Liverpool which gets a "Superb" score averaging 9.3 out of 10 from 637 reviews.
Hotels.com: once again, when the list of Liverpool hotels are sorted by "guest rating", Base2stay Liverpool is the top-rated hotel with an average rating of 4.7 out of 5.0 based on 165 reviews.
The above data was checked in the first week of April 2012. It confirms the finding that Base2stay is clearly Liverpool's top-rated hotel – as assessed by guests who have stayed there. There is a large sample size across all the review sites combined.
ARE THE HOTEL'S AWARDS AND ACCOLADES CONSISTENT WITH GUEST REVIEWS?
The next stage of the analysis looked at other aspects of Base2stay Liverpool's recent performance to see if this could give further substance to its claim to be the city's top-rated hotel. We discovered that the hotel has recently won a range of awards and accolades…
Damion Jones of Base2stay Liverpool recently won the outstanding Customer Service Award in the tenth annual Liverpool Ambassador Awards. He was described by judges as "prepared and enthusiastic" – which echoes some of the other comments made about the hotel's staff on TripAdvisor. Further details are revealed on the official Liverpool Council website: http://liverpool.gov.uk/news/details.aspx?id=214294
Base2stay Liverpool also won three prestigious TripAdvisor Travellers' Choice UK Awards in 2012 – it was ranked 16th in the Top 25 Hotels, 12th Trendiest Hotel and 21st in the best 25 Bargain Hotels. Note that the competitive set for these awards is the whole of the UK.
Base2stay Liverpool also made the shortlist of top 15 affordable chic hotels in Europe (one of only a few UK hotels to feature), as selected by Conde Nast Traveller magazine in 2011.
ANALYSIS OF OTHER FACTORS INCLUDING BRAND AND PRODUCT VALUES
London Hotels Insight posted a review of Base2stay Liverpool soon after it first opened. It seems from the above analysis that it has gone from strength to strength since that time. London Hotels Insight has also blogged about Base2stay's older sibling – the original Base2stay Kensington - which has established a unique "budget luxury" niche within the competitive London market as one of the best eco-friendly London hotels. We have interviewed management and examined documentation to substantiate this.
The Base2stay brand concept is based on a number of innovative features like in-room fridges, partnerships with local restaurants (to obtain special discounts for guests), state-of-the-art technology including unlimited free WiFi, free music, high-quality room amenities, etc. The Kensington hotel is also well-positioned on TripAdvisor – it is currently in the top 40 London hotels out of more than 1000, based on 1387 user reviews.
It seems from the analysis above that Base2stay Liverpool has successfully transplanted the original Base2stay brand values to its charming historic building in Liverpool (which dates from the 1850s and retains many of its heritage features after a £14m renovation).
The overall tourism development of Liverpool – one of the UK's most underrated destinations – is also playing a part in the success of the hotel, which is currently supporting Visit Liverpool in its campaign to gather feedback on the city's best attractions and places to stay: http://www.visitliverpool.com/survey.
Liverpool was named Britain's best nightlife destination for 2011 by TripAdvisor and was last year also named the UK's friendliest city by readers of Conde Nast Traveller for the second year running.
CONCLUSION
The above analysis using various objective criteria leaves little room for doubt on the claims of Base2stay Liverpool to be considered the leading hotel in Liverpool. Studies have also been conducted on London Hotels Insight to identify the best London hotels using a similar multi-source approach combining quantitative and qualitative sources. This investigation shows that such an approach can also be applied to other cities.