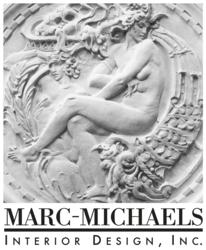 We are thrilled to continue a successful partnership with GL Homes and equally excited to incorporate product from Altogether Home, which is something I am very passionate about.
- Marc Thee
Winter Park, Florida (PRWEB) April 11, 2012
Marc-Michaels Interior Design, Inc. is proud to announce its involvement with GL Homes. Diane MacAndrew, Kelly Dipeveen, Nicole Parker and Lauren Saunders, of Marc-Michaels Interior Design, Inc., designed and furnished two models for GL Homes, one of the largest home builders of Florida Homes for sale. The new properties are located in the Riverstone Community in Naples, Fla., off Immokalee Road. In a gated community with homes ranging from 2,000 to 4,500 square feet and priced from the $300s to the $600s, the models are geared toward the more conservative buyer, designed with coastal elements and traditional detailing. Almost every home in this community is situated on a lake or preserve and the color palettes reflect their environment with neutral shades of taupe, gold and charcoal with pops of color and washed wood flooring throughout. The homes showcase unique design features such as barreled ceilings in the dining rooms and subtle diamond patterned, split-bamboo details on the master bedroom walls. Accessories for the homes were purchased from a variety of vendors, including Altogether Home, a partner company of Marc-Michaels Interior Design, Inc.
Consistently ranked as an industry leader, Marc-Michaels Interior Design, Inc. has been providing highly imaginative interior design and merchandising services for more than 25 years. An emphasis on interior detailing, combined with a "casually elegant" approach to design, forms the basis of the unique styling brought to the new model homes. Sought by clients both nationally and internationally, Marc-Michaels specializes in translating its signature look to private residences, commercial projects and model-homes merchandising. Co-CEOs S. Marc Thee and Michael J. Abbott lead a staff of 45 with office locations in Winter Park and Boca Raton, Fla.
For more information visit http://www.marc-michaels.com.
For additional information on Marc Thee, please visit: Facebook, or Twitter.