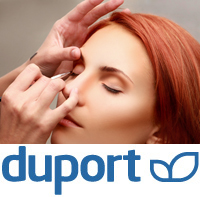 Usually they'll take with them a small head of loyal clientèle; just enough to cover costs whilst they establish their new business
Bristol, UK (PRWEB UK) 11 April 2012
The data is gathered using the naming trends of new companies registered on the official company register in Cardiff (England & Wales), Edinburgh (Scotland) and Northern Ireland.
News of these record figures comes amid recent reports suggesting that British women now spend upwards of £1.3bn each year on pampering, representing a rise of 50% in two years.
Peter Valaitis, owner of company formation agents Duport Associates said: "It's inevitable that as we see increased spending in the beauty sector, so we see increased competition for the money spent. Many beauty companies, as you would expect, will grow with the increased demand.
You will also see many beauty therapists leaving the safety net of an established salon to go it alone. Usually they'll take with them a small head of loyal clientèle; just enough to cover costs whilst they establish their new business. This happens much more in a buoyant market and can lead to a surge in new companies"
The beauty sector lends itself well to startups. Most beauty treatments are carried out locally and as with hairdressers, client relationships can be very personality dependant and long term.
Whilst beauty spending was once considered a privellege of the wealthy, the cost of treatments has reduced dramatically in relation to the increased spending power and disposable income of women in general.
For many today a little pampering is not considered a luxury, but now an essential part of coping with the daily grind; particularly in these days of austerity where larger luxuries are increasingly postponed or cancelled.
Celebrities have also been widely credited with our growing obsession with beauty in the UK. From television & newspapers to gossip magazines and more recently websites; images of perfectly preened celebrities have never been more densely positioned to make us feel the need to look good.
More recently the explosion of smartphone technology with image capturing and micro-blogging functionality combined, mean that our lives are increasingly visually documented online. Wouldn't everybody want to be ready for their close up?
Duport Associates Ltd is a leading UK company formation agent, operating in the UK for around 15 years. Duport registers around 10,000 new companies each year using its Companies House approved software. The Company Register which is maintained by Companies House contains public information about Limited companies and directors.