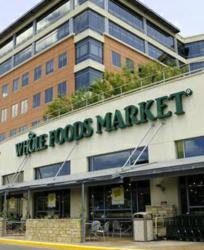 Austin, TX (PRWEB) April 10, 2012
Communications professionals have one more week to register for Ragan Communications' 2012 Practical PR and Media Relations Conference, which will be held at Whole Foods Market headquarters in Austin, Texas, April 19-20. Speakers from Dell, Whole Foods Market, LIVESTRONG, and more will teach attendees how to score media coverage, overhaul their writing and master a variety of social media techniques.
The conference speakers will highlight the following topics:
•How to banish jargon, buzzwords and gobbledygook that hurt your communication
•How to get the most out of every tweet—and when not to tweet
•How to extend your brand online and off-line with grassroots PR
•How to use the right words in your press release to ensure Google finds you
•How to do more with less budget—and get proven results
•How to create an integrated marketing and social strategy
•How to land your private company's business story in mainstream media
•How to use basic, low-cost tools and resources that bring big media results
•How to build relationships with the media through Twitter
Attendees also have the opportunity to delve into strategy with four additional workshops on Apr. 19:
•Cut through the clutter: How to think like a reporter, write like a journalist and act like a PR pro with Ann Wylie
•Use a pocket video camera for your media relations, crisis and executive communications with Mike McDougall
•Measure external communication outcomes with Angela Sinickas
•Brand journalism and the new role of the communicator in the age of content with Mark Ragan
To learn more about the conference and register, visit this link: http://bit.ly/HtunsH.
About Ragan Communications
Ragan Communications operates two of the top news and information sites for the PR and corporate communications industry — Ragan.com and PRDaily.com. Together, these daily news sites attract nearly 700,000 global visitors. The company also covers the health care and HR communication industry with its daily news sites HealthCareCommunication.com and HRCommunication.com. The Chicago-based company is also the leading provider of conferences and online training to PR, media relations and corporate communications professionals.