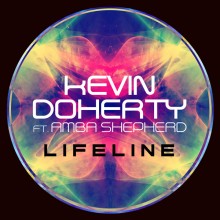 It's massive! And I knew that before even listening to the track. My boy Dyro never fails to deliver straight up dance floor bombs.
Teaneck, NJ (PRWEB) April 10, 2012
Today, Radikal Records released "Lifeline," the debut single from UK DJ/Producer Kevin Doherty and Australian songwriter/singer/producer Amba Shepherd in North America. The new single is available now on iTunes, Beatport and the official Radikal Records website, http://www.radikal.com.
This collaboration is one of many for the Sydney based musician, Amba Shepherd, now a rising star in the dance genre as she's collaborated with some of the biggest names in EDM. Last year alone, she released "Walk On Air" with Ferry Corsten and "Vandalism" with Porter Robinson.
Her new release "Lifeline", with Kevin Doherty, does not disappoint. Whimsical vocals and bass shaking remixes combine to make the perfect summer anthem.
Aussie powerhouse remixer, Dyro, headlines a tasty remix package with his progressive house mix, while Rocket Pimp's pulse-raising electro remix promises to break your speakers. Dave Winnel, Pauls Paris, Nick Arbor, and Mathew Macinante also deliver diverse renditions that are not to be missed.
"Lifeline" already has massive support from some of the biggest names in the EDM genre. Public praise for the single was made by DJs on Central Station's website (The Australian Record label that has also released the song) in the form of comments. DJ Hardwell made this comment about the Dyro remix: "It's massive! And I knew that before even listening to the track. My boy Dyro never fails to deliver straight up dance floor bombs." Joan Reyes also had this to say: "I love Dyro, Rocket Pimp and Paul's Paris Mix! Full support on my sets and on my radio show! " DJs Axwell, Gareth Emery, Mark Brown, Lucien Foort and Aniki also voiced their support on the site for the new single.
About Radikal Records: Established in 1990, and based just outside of NYC, Radikal Records is one of the United States' leading independent labels. In business for almost 20 years, they are focused on marketing, promoting, and distributing artists – not only to audiences in the USA, but also on a global basis to partners world-wide. Radikal Records offers artists national distribution through SONY/Red Distribution, electronic distribution through iTunes, eMusic, Amazon and all major downloading services, and other resources including production, artist development, product marketing and licensing opportunities. In recent years, Radikal has worked with many artists including: Schiller & Nadia Ali, Tom Boxer, DJs From Mars, Marc van Linden, Sam La More, Zombie Nation, Bombs Away, ATB, Blank & Jones, Cosmic Gate, Voodoo & Serano, and others.