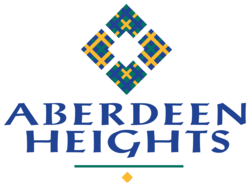 The festivities during our grand opening week are inspired by our residents and meant to celebrate their new relationships and lifestyle.
Kirkwood, Mo. (PRWEB) April 10, 2012
Aberdeen Heights, the St. Louis area's newest senior living community, will celebrate the completion of all phases of construction and residential move-ins with four days of festivities. The community's grand opening week will begin with a resident event on Monday, April 23, to celebrate the nearly 200 seniors who have moved to Aberdeen Heights since it officially opened in September of last year. Kirkwood mayor Arthur McDonnell will join Presbyterian Manors of Mid-America president and CEO Bruce Shogren and other community leaders and invited guests for a ribbon-cutting ceremony on Tuesday, April 24. Those interested in touring the community are invited to the Parade of Homes Showcase on Wednesday, April 25, and Saturday, April 28, which will be open to the public. Also open to the public is a special presentation on Thursday, April 26, from Dick Edwards, Administrator Emeritus – Mayo Clinic/Charter House and author of Mom, Dad… Can We Talk? Edwards will share knowledge gained from more than 35 years of experience working closely with older adults and their families.
"The festivities during the grand opening week are inspired by our residents and meant to celebrate their new relationships and lifestyle," said Scott Polzin, executive director of Aberdeen Heights. "The four day celebration also allows our neighbors and local dignitaries to see what life at Aberdeen Heights is all about."
The community, located at 575 Couch Avenue in Kirkwood, features 243 maintenance-free, independent living apartment homes with an array of amenities, including restaurant-style dining, a fitness center, indoor pool, creative arts studio, salon and spa, and underground garage parking. Residents have access to wellness and fitness programs, continuing education classes, social and cultural events and the unique Aberdeen Heights Health Care Benefit. Aberdeen Heights' on-site healthcare center includes 30 assisted living apartments, 15 memory support suites and 38 skilled nursing rooms.
The community is owned and operated by Ashfield Active Living and Wellness Communities, Inc., a wholly owned corporation of Presbyterian Manors of Mid-America, Inc. (PMMA). With more than 60 years of experience serving seniors, PMMA offers independent living, assisted living, health care, rehabilitation therapy and memory support (for individuals with Alzheimer's or dementia), and also operates Presbyterian Hospice of Mid-America.
For more information about Aberdeen Heights, visit http://www.AberdeenSeniorLiving.com, or call 314-822-9911 to schedule a tour.
About Presbyterian Manors of Mid-America
Presbyterian Manors of Mid-America is a not-for-profit, faith-based organization that has a workforce of more than 1,900 employees to serve the 2,050 residents who live in the 18 Presbyterian Manor communities it currently manages in Missouri and Kansas. PMMA is listed as the 22nd largest Continuing Care Retirement Community (CCRC) provider in the 2009 AAHSA/Ziegler 100, which provides data regarding the largest 100 not-for-profit providers of senior living and long-term care in the United States. All senior living and health service communities affiliated with PMMA are operated on a non-discriminatory basis, and provide accommodations and services to individuals without discrimination due to race, color, religion, sex, age, national origin, ancestry, disability or any other unlawful reason.