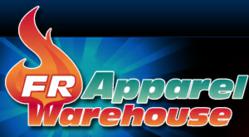 Since we work with most major FRC manufacturers, we are able to quickly find 'equal-to' or 'crossover' products in the event that the customer's first choice is unavailable from a specific manufacturer
McKean, PA (PRWEB) April 12, 2012
In recent years, the Flame Resistant work apparel market has been inundated with massive amounts of testing requirements, standardization updates, material shortages, high demand, and limited supply of the properly certified products. When it comes to safety on the jobsite in the oil and petrochemical industry, it is essential to have the proper FR workwear on hand. FRApparelWarehouse.com, the division of G&S Safety Products, devoted to the distribution and sale of FR workwear, works with a variety of FR clothing manufacturers in an effort to quickly fill the needs of workers in the oil and petrochemical industries.
With 19 years of experience in the safety product distribution market, the people behind FR Apparel Warehouse can help industry workers and shoppers find the ideal FRC (Flame Resistant Clothing) for any unique situation. Workers in industries at risk for arc flash fires and other flammable instances should take the time to ensure that they have the proper FR workwear for the job—and to ensure compliance with safety standards such as NFPA 70E and NFPA 2112.
"While the oil and gas industry has worked to reduce the risk of flash fire incidents, these efforts have not eliminated the occurrence of flash fires, nor the resulting burn injuries and fatalities. The use of FRC greatly improves the chance of a worker surviving and regaining quality of life after a flash fire. FRC can significantly reduce both the extent and severity of burn injuries to the body," reports OSHA, the Occupational Safety & Health Administration.
With that in mind, the people behind FR Apparel Warehouse work with a variety of FR clothing manufacturers in order to ensure availability. These brands include Carhartt FR, Bulwark FR, Walls FR, RASCO FR. Beginning early summer of 2012, FR Apparel Warehouse will be introducing product lines from Benchmark FR, Dragonwear, NASCO and TECGEN. "Since we work with most major FRC manufacturers, we are able to quickly find 'equal-to' or 'crossover' products in the event that the customer's first choice is unavailable from a specific manufacturer," notes Todd Mitchell at G&S Safety Products.
Need assistance finding the right FR workwear? FR Apparel Warehouse is happy to assist – email them at admin(at)FRApparelWarehouse(dot)com or call 800.932.2301.
About FR Apparel Warehouse:
FR Apparel Warehouse is a division of G&S Safety products, a manufacturer, importer, and wholesale distributor of industrial safety equipment and apparel. G&S Safety Products has been serving the safety product needs of industrial, commercial, agricultural, and municipal customers for 19 years, allowing FR Apparel Warehouse to provide the lowest prices on quality FR workwear. Connect with FRApparelWarehouse.com on Twitter @FRApparel, and read the blog at Blog.FRApparelWarehouse.com.