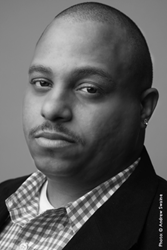 (PRWEB) April 11, 2012
In today's Music Business there are 100's of Independent Record companies. Out of those 100, some have managed to reach super stardom such as Cash Money/Young Money Records, Jay-Z's RocNation, Beluga Heights. Now fresh on the scene is Platinum Label Entertainment, D-Sharp International is "the new one to watch". He follows in the footsteps of great producers - L.A. Reid and Babyface, who were responsible for acts such as TLC, Outkast, Usher, Toni Braxton, Rihanna and more. He has surrounded himself with an amazingly talented group of marketing partners and industry leading professionals which allows him to provide full-service end-to-end production and music label services. You can catch him rockin' at his new production studio and lounge located in Times Square above the famed P. Diddy's studio Daddy's House, in the New York Observer building.
D-Sharp International (@dsharpent) has worked as an independent music professional & has been engaged in the Music Community since 1999. He got his first major break from Sylvia Rhone & Merlin Bobb in 2000 when they signed a young Pop Teen group D-Sharp Produced. He is one of the most versatile young producers around, producing artists in every genre including Pop, Dance, Progressive House, R&B, Hip-Hop, Rock and Even Gospel. He is walking in the footsteps of legendary record producers Max Martin, Timbaland, Stargate, Teddy Riley, Tricky Stewart, David Guetta, Jimmy Jam & Terry Lewis. Yet he still manages to have his own sound.
Industry Overview:
"From an independent label perspective, there couldn't be a better time to launch", says D-Sharp. The industry is experiencing a rapid growth phase that has not been seen in years. With more material being produced and released to market, ticket sales for concerts increasing across the board, and unique branding opportunities, it's timelier than ever to put out great new talent with a unique style and sound. Platinum Label is a versatile entertainment powerhouse from New York, NY that is primed and ready to introduce the world to its unique brand of music and talented new artists.
In the summer of 2012, Platinum Label /D-Sharp International will release the highly anticipated album: Forever Rich Forever Young. The album will include 13 Pop/Dance Songs All Produced by D-Sharp International and will feature some of the industry's hottest new acts.
To learn more about Platinum Label Entertainment, visit their website: http://www.platinumlabelent.com
Get FREE Music downloads at http://www.soundcloud.com/platinumlabel/sets
Email all music demo submissions to platinumlabelent(at)gmail(dot)com