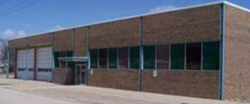 It allows us to continue to explore new science while enabling us to better respond to current product demand.
Houston, TX (PRWEB) April 11, 2012
StollerUSA, the leading developer of proprietary plant performance technology, announces expansion into Cedar Rapids, Iowa. With the increased interest in Stoller technology and Stoller products in the Midwest, the additional capabilities will allow this entrepreneurial firm to better serve an increasing Midwest customer demand while maintaining the mission emphasis of leading the way in the development of unique technologies to improve agriculture.
"Due to the growing interest in Stoller technology, it makes good business sense to take advantage of this opportunity," commented Jerry Stoller, Stoller Group, Inc founder and CEO. "It allows us to continue to explore new science while enabling us to better respond to current product demand." The 50,000-square facility will initially be established for manufacturing and warehousing for Stoller's products distributed throughout the Midwest.
Stoller's emphasis is on products that protect plants against yield losses due to drought, temperature extremes and various diseases. It is this new science that is propelling sales worldwide.
StollerUSA
Bio-Forge®, X-Tra Power ™ Sugar Mover™ and other proprietary plant performance formulations that are growing in popularity with row crop farmers have been the focus of StollerUSA. In addition, StollerUSA offers liquid micronutrients and starter fertilizers to correct micronutrient deficiencies.
Stoller Enterprises
Stoller Enterprises, Inc. recently unveiled a line of prescriptive EPA-registered phytohormone products designed to manage and control plant growth characteristics during periods of plant stress to protect against yield loss.
StollerUSA and Stoller Enterprises, Inc are subsidiaries of Stoller Group Inc.
About Stoller
Stoller,is an established leader and innovator in crop production, specializing in technology that manages plant growth hormones to maximize yields. With a dedicated R&D team and effort, Stoller Enterprises looks beyond traditional practices for innovative methods with a focus on increasing yields to feed a growing population. Jerry Stoller and his team have been recognized as plant experts that are dedicated to helping producers enhance yields by maximizing genetic expression. Celebrating over 41 years in agribusiness, Stoller Enterprises, Inc. is headquartered in Houston and is actively engaged in basic and practical research to enhance crop productivity in more than 50 countries.