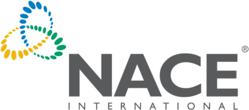 Houston, Texas (PRWEB) April 10, 2012
Bridge owners can lower costs and increase the safety and viability of reinforced concrete structures by implementing a comprehensive corrosion management program. The newest release in NACE International's Corrosion Management series, Guide to Corrosion Management of Reinforced Concrete Structures, identifies the steps to control corrosion on existing and new structures.
According to the Federal Highway Administration's National Bridge Inventory, at least 59% of the nation's 586,000 bridges are reinforced concrete structures. The durability of concrete is compromised by corrosion of reinforcement in certain environments or exposure conditions. This degradation has an impact on the operation of the structure and/or results in the reduction of overall structural integrity. In addition, corrosion can result in catastrophic failures, with accompanying loss of human life and significant impact on the local economy. With the limited availability of maintenance and preservation funds, controlling corrosion has become a top priority for many bridge owners.
A recent cost-of-corrosion study determined that the annual cost of corrosion to all bridges is $8.29 billion, and the indirect cost to the user resulting from traffic delays and lost productivity can be more than 10 times the direct cost of corrosion.
In this guide, bridge owners will learn about proven strategies used to control corrosion. By implementing these steps proactively, bridge owners can avoid circumstances in which they are forced to perform necessary and expensive repairs after a structure has suffered critical damage. Investment of time and resources into these steps will maximize the service life of a structure and minimize preservation costs.
Key topics covered in the guide include:
•Purpose of implementing a corrosion management plan for new and existing structures.
•The components of a thorough corrosion management plan.
•Inventory management of corrosion and damage by identifying elements such as location, dimension, amount, concrete type, exposure, and existing corrosion control method.
•Understanding inspection types, test methods, and test techniques.
•Prediction of future corrosion resulting from design, environment, and materials; and how to develop a preservation strategy based on those factors.
The Guide to Corrosion Management of Reinforced Concrete Structures can be purchased online at http://www.nace.org for $100 ($75 for members of NACE International).
###
NACE International, The Corrosion Society, based in Houston, Texas, has 28,000 members in 110 countries. It is recognized worldwide as the largest professional association dedicated to protecting people, assets, and the environment from the impact of corrosion. It was founded in 1943, and offers technical training and certification programs, conferences, industry standards, reports, publications, and software to prevent and mitigate corrosion.