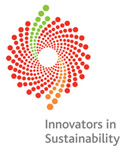 Pension funds and major banks are using better systems to improve outcomes for communities and investors.
Portland, OR (PRWEB) April 11, 2012
World events have shown that lending and investment practices in the finance industry have a profound impact on society. In response, leading institutions have been adopting better stewardship for sustaining people and community prosperity, while also designing new models for investing in environmental technologies.
Please join Sheila Oviedo, lead financial sector analyst at Sustainalytics on Tuesday, April 17 at 11 a.m. Pacific Time (GMT - 7) for a free Webinar discussion of how pension funds and major banks are using better systems to improve outcomes for communities and investors.
This webinar will showcase key opportunities and best practices in the sector, and discuss how Sustainalytics measures responsible finance, the key metrics they use to determine a company's performance, and the risks associated with failure to integrate responsible finance measures into business models. And as part of the multi-phase Innovators In Sustainability project sponsored by ISSP and Vermillion Institute, in the coming weeks and months, other webinars will feature an exploration of real progress in additional sectors and go deeper into high-demand topics.
In 2010, Sustainalytics was voted Best Environmental, Social and Governance (ESG) Research House of the Year by the IPE/TBLI Group, an Amsterdam-based consultancy that raises awareness in the financial sector of the benefits of Triple Bottom Line Investment. Sustainalytics has developed a comprehensive understanding of trends and best practices in responsible investing and a solid process to assist institutional investors in integrating ESG considerations into their investment policies and strategies.
This interactive webinar, and the survey that follows, will offer participants a chance to contribute to a unique series of reports that will discuss sector-specific questions and best practices. ISSP board member and management team member Ira Feldman was asked to serve as co-chair of the Innovators in Sustainability organizing committee, where part of his role will be to vet those practitioners who are candidates to be featured by the project. The related ISSP webinars will be open and free to all, but in particular, ISSP and Vermillion hope to attract both corporate leaders and practitioners in various sectors.
Although the webinar is a free of charge, please register here and be sure to participate in the associated survey.
About Vermillion Institute
Vermillion is a non-partisan policy institute dedicated to advancing three-pillar sustainability through research, multi-stakeholder engagement, and modern communication design.
About ISSP
The International Society of Sustainability Professionals (ISSP) is the world's leading professional association for sustainability professionals. ISSP is a member driven association committed to moving the profession of sustainability forward through building strong networks and communities of practice. Formed in 2007, ISSP boasts hundreds of members from every continent in the world. Members share resources, best practices and professional development. Webinars, Webchats, on-line classes, special reports, resource directories, salary surveys, and a professional competency study are just a sampling of the rich content offered to members. For more information about ISSP and its offerings, please visit http://sustainabilityprofessionals.org.