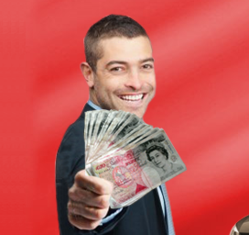 London, UK (PRWEB) April 10, 2012
Logbookloan.org.uk now boasts an information portal featuring articles on credit and loans on its website.
Logbookloan.org.uk aims to encourage consumers to make informed decisions regarding logbook loans. Subjects range from secured loans, unsecured loans, credit scores, and other forms of fast cash loans. Written by a team of credit experts, one of the most popular article topics is "Payday loans versus logbook loans."
A spokesperson from Logbookloan.org.uk said, "The logbook loan phenomenon is still a new concept to many. We at Logbookloan.org.uk want to help educate consumers with our articles and give them all of the necessary facts to enable them to make good credit decisions in bad times."
When asked why they felt it important to offer such a resource to consumers, the spokesperson explained, "Many people are turned down for traditional loans in despair and think that is the end of their options. Nothing could be further from the truth as there are several other secured, quick credit options available. Logbook loans are one option, offering the possibility for vehicle owners to unlock the equity in their cars and obtain stress-free, secured loans without credit checks."
Logbook loans are increasingly popular as they offer competitive interest rates and longer repayment periods compared to unsecured loans. Most notably, logbook loans do not appear on credit files nor does the application require a credit check. Accordingly, this method of credit has become the primary choice for vehicle owners who are trying to repair their credit scores while still being able to access loans..
About Us
Logbookloan.org.uk is there to provide loans for UK customers secured against the value of a vehicle such as a car, motorcycle, van or any other type that has a log book. This proof of ownership is held in exchange for the loan funds and held by the lender for the duration of the loan, while the customer continues to use their vehicle as normal. Upon complete repayment of the loan, the customer received back the logbook.