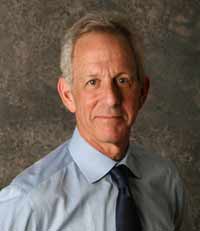 HUS is the illness equivalent of a full-body boa squeeze.
Missouri (PRWEB) April 10, 2012
Consumption of raw milk or a raw milk product was a common denominator among at least three Central Missouri E. coli O157:H7 outbreak victims. All together, five Missourians have been infected by the same strain of the bacteria,according to the Missouri Department of Health and Senior Services.
The three outbreak victims who consumed raw milk or raw milk products live in Boone County, including a 2-year-old who was hospitalized with hemolytic uremic syndrome, HUS. The two other outbreak victims live in Cooper and Howard counties, including a 17-month-old toddler who also was also hospitalized with HUS, a life-threatening complication of an E. coli O157:H7 infection most likely to affect children under 5 years of age.
"My experience is that parents buying raw milk are not warned that it can cause a serious E. coli illness and hemolytic uremic syndrome," said national food safety lawyer Fred Pritzker. "And even if they were, very few of them would understand just how dangerous these illnesses are. E. coli causes unimaginable abdominal pain. If it develops into HUS, it is the illness equivalent of a full-body boa squeeze, often causing kidney failure and permanent kidney damage and sometimes causing brain damage, heart failure, blindness and death."
Pritzker recently debated raw milk advocates as an invited guest at Harvard University Law School. There he argued for more regulation of this dangerous product.
Missouri law allows the sale and/or delivery of raw milk from a producer to an individual for that individual's own use without a special permit (196.935 RSMo). A producer-distributor producing and distributing retail raw milk in Missouri must secure a permit to do so (2 CSR 80-3.030). These retail raw milk products must be labeled, but the regulations do not require the label to warn consumers that raw milk may be contaminated with dangerous pathogens, including E. coli O157:H7.
"Every raw milk product, whether purchased on the farm, at a farmer's market or at a grocery store should have a label that warns consumers of the risk of severe illness and death," said Pritzker. "Consumers of raw milk are told of the supposed benefits of raw milk, but too many of them are giving these products to their young children without knowing that raw milk can carry dangerous pathogens."
Food poisoning attorney Fred Pritzker represents individuals and families nationwide in cases involving E. coli and hemolytic uremic syndrome. His firm is currently litigating some of the largest and most complex food safety cases in the country. Fred Pritzker can be reached at 1-888-377-8900 (toll free) or through his blog, E coli Lawyer. His offices are at Plaza Seven, Suite 2950, 45 South Seventh Street, Minneapolis, MN 55402.