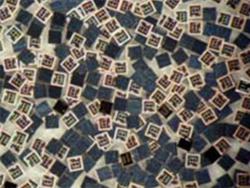 This technology is truly exciting because it takes diagnostic testing to the nano level.
Madison, WI (PRWEB) April 11, 2012
Restore Biodiagnostics, a division of Restore Health, has signed an agreement with PharmaSeq, Inc. to participate as a clinical trial site for a novel technology used to detect cystic fibrosis.
The technology undergoing trials is a 51 plex genotyping Cystic Fibrosis multiple mutation assay based on small (500 µm) electronic chip radio frequency micro-transponders (p-Chips).
"This technology is truly exciting because it takes diagnostic testing to the nano level," says Restore Lab Director Tom Hart.
The light-activated chips are analyzed using fluorescence in flow reader instrumentation. The assay will determine the presence or absence of 51 cystic fibrosis mutations including the core 24 panel recommended by the American College of Medical Genetics and 27 mutations for different ethnic backgrounds in Caucasian, Hispanic and African-Americans populations.
PharmaSeq's microtransponder technology has multiple uses in tagging and authentication applications where small size is essential. When used in conjunction with a proprietary injector, p-Chips can be placed under the skin of small animals, such as laboratory mice, and used to track them through experiments in research and pre-clinical trials.
PharmaSeq, a Warren, NJ biotech company, has enlisted Restore Biodiagnostics to be a clinical testing site along with two other entities (UMDNJ School of Dentistry and Thomas Jefferson University) to validate the technology for market approval from the FDA. Timeline for the clinical trials are set to be late summer/early fall 2012.
About Restore Biodiagnostics
Restore Biodiagnostics specializes in salivary and urinary biomarker testing for academic, clinical and industrial applications and is a division of Restore Health. America's leader in personalized healthcare since 1982, Restore Health is a compounding pharmacy specializing in the formulation of commercially unavailable, custom medications using only the highest quality ingredients, state-of-the-art technology, and the industry's highest standards of purity and quality control.