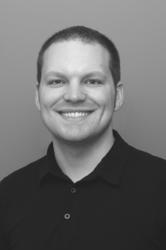 Mark will educate the audience on what must be considered before making changes to Magento's core code, and teach users how to implement best practices when maintaining and upgrading Magento.
Cleveland, Ohio (PRWEB) April 10, 2012
Metrics Marketing Group, an analytics-driven database marketing and interactive services firm, announced today that Mark Shust, eCommerce Practice Developer, has been selected by Magento to present, "Hail or Fail: The Right Way™ to Override Core" at the eCommerce platform's premier global eCommerce conference. Imagine eCommerce 2012 will take place at the M Resort in Las Vegas, Nevada from April 23-25, 2012. Magento is the fastest growing eCommerce platform in the world, offering merchants complete control over presentation and functionality of their online storefronts.
Magento provides superior flexibility and functionality, meeting the needs of many online merchants; however, there are times when core code must be modified to meet specific business requirements. Modifying core code incorrectly can destabilize a Magento platform, introduce unanticipated bugs and make it extremely difficult to perform future system upgrades. In this session, Shust will modify core code functionality using real world examples and identify common risks and issues and how to avoid them. Shust will also be sharing recommended best practices, including the installation and maintenance of a custom extension.
Mark Shust is a Magento Certified Developer Plus and has more than 10 years of eCommerce web development experience. His expertise includes Magento database architecture, custom extension development, eCommerce development processes & best practices, and client frontend design & development. Shust is also a Zend Certified Engineer and a Magento Gold Connect Developer. He has shared his talents and knowledge with developers about Magento, Zend Framework, Drupal and other Linux-based open source platforms through briefings and educational sessions throughout his professional career.
"We are honored that Magento selected Mark to speak at their premier conference this year," commented Stephen Kidwell, eCommerce Practice Director at Metrics Marketing. "There are many instances that require overriding core code on the Magento platform. With Mark's expertise in Magento, he will educate the audience on what must be considered before making changes to Magento's core code, and teach users how to implement best practices when maintaining and upgrading Magento."
Metrics Marketing, a Magento Gold Solution partner and authorized reseller, provides best in class comprehensive eCommerce solutions focusing on the Magento Enterprise platform. Every Magento implementation is infused with search analytics and usability best practices, ensuring that a merchant's site is optimized for ultimate conversion. Metrics is also the only solution partner in the Magento ecosystem to offer the Magento-ExactTarget integration. To learn more about Metrics Marketing's Magento Enterprise eCommerce Solutions, visit ecommerce.metricsmarketing.com.
Imagine eCommerce engages enthusiasts from around the world to come together for three days to learn, discover and inspire one another on Magento and the future of eCommerce. Participants can listen to inspiring keynotes by industry experts, attend in-depth breakout sessions on business and technical topics, complete on-site training and developer certification and engage in powerful networking opportunities. To learn more about Imagine eCommerce, visit http://www.imagineecommerce.com.
About Metrics Marketing
Based in Cleveland, Metrics Marketing offers comprehensive analytics-driven database and interactive marketing services that include: automated/triggered marketing systems, marketing database development and hosting, email strategy and deployment, predictive modeling, segmentation analysis, search marketing, creative services, website design, development and hosting, eCommerce solutions, web usability, web analytics, user research, traditional market research and Customer Relationship Management (CRM) strategy consulting. Metrics Marketing Group is a Precision Dialogue company and is located at 905 Corporate Way in Westlake, Ohio. Additional information can be found at http://www.metricsmarketing.com.
Media Contact:
Kelly Bowman
440.471.6166
kbowman (at) metricsmarketing (dot) com
twitter.com/MetricsMrktg