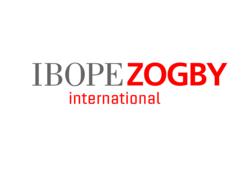 Utica, NY (PRWEB) April 10, 2012
Florida Sen. Marco Rubio is the top choice among all voters and Republicans to be Mitt Romney's running mate, should Romney win the nomination, a new IBOPE Zogby survey finds.
Rubio is the first choice of 27% of Republicans and the second choice of another 14%. Among all voters, Rubio is the top choice of 15% and the second for another 7%.
The poll listed 16 possible vice-presidential nominee choices, and asked for a first choice and then a second from the others. The top three candidates behind Rubio on the first-choice vice presidential wish list are Rep. Paul Ryan (9% all voters/11% GOP voters), former Sec. of State Condoleezza Rice (9% all voters/8% GOP voters), and Rep. Ron Paul (7% all voters/5% GOP voters.
New Jersey Gov. Chris Christie (9% all voters/11% GOP voters) and Ryan (7% all voters/10% GOP voters) are the top choices on the second-choice vice presidential wish list.
Among all voters, 10% answer "someone else" rather than any of the 16 named choices. Among Republicans 5% choose "someone else." Overall, 17% are not sure whom they favor; and among Republicans that total is 11%.
Rick Santorum and Newt Gingrich, are each chosen to be vice presidential running mates to Romney by 6% of all voters, ad 6% and 5% of Republican voters respectively.
Sarah Palin, the 2008 Vice-Presidential nominee, is chosen by 6% of overall voters, 1% of Republican voters, and 10% of Democratic voters. The poll did not ask motive in choosing candidates, so it is possible some Democrats might have selected Palin because they believe she would be a weak candidate.
Other choices given on the survey were: Mitch Daniels, Nikki Haley, Bobby Jindal, Susanna Martinez, Bob McDonnell, Rand Paul, Rob Portman and John Thune.
IBOPE Zogby International conducted an online survey of 1,938 likely voters. The margin of error is +/- 2.3 percentage points. A sampling of IBOPE Zogby International's online panel, which is representative of the adult population of the US, was invited to participate April 5-9, 2012. Slight weights were added to region, party, age, race, religion, gender and education to more accurately reflect the population.
ABOUT IBOPE Zogby International
IBOPE Zogby International is a non-partisan, premier global public opinion polling and market research firm that offers timely, accurate results and in-depth analysis and insights. IBOPE Zogby International works with issue experts in a vast array of fields including healthcare, technology, finance, insurance, energy, agriculture, public affairs, and media who offer insightful data analysis and exceptional service to clients in countries throughout the world. IBOPE Zogby International experts analyze data and work with clients to develop and implement new strategies, and offer customized and attractive solutions to challenges our clients face. IBOPE Zogby International was formed in January 2010 following the acquisition of Zogby International by IBOPE Inteligencia of Brazil, a subsidiary of IBOPE Group.
Please visit http://www.ibopezogby.com for more information on IBOPE Zogby International.
About IBOPE Group
IBOPE Group is a Brazilian multinational company specializing in media, market and opinion research with offices in the United States and 14 Latin American countries. Since its founding 68 years ago, it has been providing a wide range of information and studies on media, public opinion, voting patterns, consumption habits, branding and market behavior.
For more information on IBOPE Group, please visit http://www.IBOPE.com.