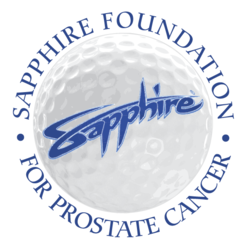 "I love working on these charitable events as it allows us to shed light on prostate cancer, while at the same time, raising money to fight it," states Peter Feinstein.
Las Vegas, Nevada (PRWEB) April 10, 2012
On May 6th and 7th, 2012, the Sapphire Foundation for Prostate Cancer will host the 9th Annual Charity Poker and Golf Tournament in Las Vegas, Nevada. The Foundation is dedicated to advancing research, supporting patients and creating hope for the prostate cancer community. To find out more, visit http://www.SapphireProstateFoundation.org or call 702-556-2100.
If you want to play golf, donate to a very good cause and party with the most beautiful entertainers in the world all at the same time, the Sapphire Foundation for Prostate Cancer Poker and Golf Tournament May 6th and 7th is the way for you to do all three. This is the 9th year for this event which has helped raise over a million dollars since the inception of the foundation.
About the Foundation
The Sapphire Foundation for Prostate Cancer is focused on helping men with prostate cancer that need financial assistance for medical expenditures and other financial needs while being treated for prostate cancer. We also hope to motivate men to get tested for the disease as early detection proves to be crucial in the treatment process. The foundation established in 2003 and has generated over $1,000,000 in donations and sponsorships to benefit programs related to the disease, for prostate cancer research and financial assistance for survivors of this disease.
Peter Feinstein, Managing Partner of Sapphire Gentlemen's Club, "The World's Largest Gentlemen's Club" and The Sapphire Foundation have hosted 8 charity golf and poker tournaments in Las Vegas since the creation of the organization. Due to its tremendous success in Las Vegas, the organization brought the fundraiser to the East Coast to continue to raise funds for prostate cancer victims and awareness to this life-threatening disease.
"As a survivor, I'm extremely grateful for the support and assistance," said Peter Feinstein, creator of The Sapphire Foundation. "I love working on these charitable events as it allows us to shed light on prostate cancer, while at the same time, raising money to fight it," states Feinstein.
Sapphire's Managing Partner, Peter Feinstein says he felt lucky to survive prostate cancer and wanted to give back. The National Prostate Foundation initially rejected funds generated through a Gentlemen's club... so Peter started his own foundation. "We knew we couldn't raise enough money for research to solve the problem, so we decided to help men in Las Vegas who needed financial support while fighting prostate cancer. For example, last month we paid a man's rent for two months." states Feinstein while the man was undergoing treatment.
In the beginning, when no one wanted his money, Peter Feinstein did not give up on trying to give it away. He is, after all, used to that sort of reaction. Feinstein is part owner of Sapphire Gentlemen's Club, billed as the largest and most creative of its kind anywhere in the world. He said he was simply trying to do some good when he decided to raise money for prostate cancer research.
"It just seemed like a worthwhile idea," he said. Well, it seemed like a good idea until he was told that it was not. He wanted to hold a golf tournament, sponsored by Sapphire, with the proceeds earmarked for a nonprofit foundation geared toward helping people with prostate cancer.
But none of the established charities Feinstein contacted wanted to be involved, he said. "Once it got through to the board of directors at each of these foundations, they were unwilling to associate with a gentlemen's club," he said. That sort of thinking is almost always rooted in politics, said the executive director of a national trade organization representing about 4,000 adult entertainment clubs. "The charitable groups are afraid of taking money from the strip club industry," said Angelina Spencer. She said conservative organizations brand anyone who takes money from the industry as "pro pornography," and such an allegation can taint the group's reputation.
"I have good news and I have bad news," Feinstein said his doctor told him after a routine checkup about a year ago. The bad news was that he had prostate cancer. The good news: It was caught early and could probably be treated. Feinstein, now 67, spent most part of a year undergoing treatment and recovering. After he'd had time to reflect, he decided that he'd like to help educate the public about prostate cancer. He talked to his partners at Sapphire, and proposed the idea of a fund-raising golf tournament with Bill Walters, a local developer who owns the Bali Hai Golf Club on Las Vegas Boulevard. Feinstein had read a feature story in the Review-Journal about a 55-year-old Oregon man who was dying of prostate cancer. A nonprofit organization granted the man, Steve Hunter, and his wife a trip to Las Vegas as a dying wish.
"It actually brought tears to my eyes," Feinstein said. "All of a sudden, a light went on." He began contacting prostate cancer foundations immediately. He was rejected at every turn because of the link to a gentlemen's club. And so, with all the rejections, Sapphire's owners started their own charity, the Sapphire Foundation for Prostate Cancer.
The Sapphire Foundation for Prostate Cancer is a 501(c)(3) organization located at 3753 Howard Hughes Parkway, Ste. 220, Las Vegas, NV 89169. Phone 702-556-2100, email info(at)sapphireprostatefoundation(dot)org or visit us on the web at http://www.SapphireProstateFoundation.org. If you are a cancer survivor and would like to request financial assistance please contact us. The foundation is always looking for sponsors since this helps them raise money, so ask about sponsorship.
The tournament spots fill up quickly, so if you want to participate or for more detailed information about the tournaments, the charity, the registration process, the sponsors and sponsorship opportunities, please visit http://www.SapphireProstateFoundation.org or call 702-556-2100. "Follow" us on Titter @Sapphire_Social and "Like" us on Facebook @SapphireCharity.