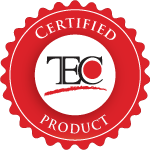 The latest upgrade to VAM provides emergency management agencies with the resource sharing tools they require
Baltimore, Maryland (PRWEB) April 12, 2012
E-ISG Asset Intelligence announced the latest upgrade to the Visual Asset Manager (VAM) fixed and mobile asset management software platform. The VAM 6.3.2 software update includes remote site importing, a feature designed to encourage resource sharing between partnered organizations and provide extended control over property and facility management.
Visual Asset Manager is an integrated workflow management platform that enables property managers to maximize the value of their organization's existing fixed and mobile assets. The remote site importer compliments this mission by allowing property managers to compare their centralized database with other organizations who are using an instance of VAM.
The ability to import vital asset data, including fields and tabs, into one master database encourages resource sharing across organizational and Geo-political boundaries. Remote site importing will be of particular interest to emergency management agencies as it further supports Visual Asset Manager's "out-of-the-box solution," which complies with the Department of Homeland Security's National Incidence Management System (NIMS) resource management framework.
"We developed the remote site importing feature in response to feedback from our customers in the emergency management field. Emergency management agencies are required to share resources among different jurisdictions and through partnerships with private companies. They don't have tools to do that effectively. This latest upgrade to VAM will allow them to do that," said Eric Beser, E-ISG Asset Intelligence's Chief Technology Officer.
Property managers, who are granted remote access to "read-only" databases, can view their partner organization's fixed and mobile asset inventories, noting strengths and weaknesses in each database, thereby bolstering business continuity and preparedness. Executives, responsible for resource coordination, can establish agreements with other agencies and organizations for database importation and exportation. By using the remote site importer's configuration editor, decision makers have the ability to specify which data categories – including sites, tabs and fields – will be exported, as well as which facilities and organizations will be granted "read only" access to the master database. This ensures that only organizations who have established resource share agreements can access the remote site.
Visual Asset Manager now provides total asset visibility into multiple fixed and mobile asset inventories creating a unified network for resource sharing. Property management standards demand effective interoperability between organizations, and with the remote site importer, VAM is at the center of this dynamic resource sharing effort.