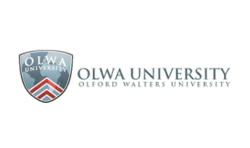 Chicago, IL (PRWEB) April 12, 2012
OLWA University, one of the leading institutions in the arena of online education, has introduced a policy whereby international students will have the opportunity to get their foreign academic and professional credentials recognized. The offer will enable international students to get equivalent college credits for their previously acquired education and work experience, allowing them to complete their desired degree program from OLWA University in a shorter span of time.
This move by OLWA University complements the ambition of individuals looking for better career prospects in developed regions of the world and ensures that all students, who have acquired education in their country of origin, are given tools for faster integration into these developed societies to let them have equal opportunities for employment and career growth.
Under this new policy, the Department of Continuing Education at OLWA University will review academic and professional credentials of the applicants and grant equivalent college credits on the basis of academic equivalency evaluation, enabling students to complete an accredited and internationally recognized online degree program from OLWA University by studying fewer courses.
"We are providing an opportunity to students, having education and work experience from their countries to use it as a foundation to enhance their resumes and propel their careers" said the Director Department of Continuing Education at OLWA University. "This ensures that their previous endeavors are not wasted and they get the opportunity to earn a formal and internationally recognized academic credential from OLWA University in a much shorter time and for a much reduced fee than what it takes otherwise"
A Degree from OLWA University opens up avenues for getting employment at top corporations of the world due to the wide-ranging acceptability of its academic programs. The academic equivalency evaluation will enable international students to jump start their education by greatly reducing the time and effort needed to complete university education.
About OLWA University:
OLWA University is a globally recognized and accredited online institution offering high quality and affordable education to students across the globe. The University offers world-class study programs and excellent student services that help students learn in an easy and hassle-free way. In addition, the University provides its students with a rich and stimulating learning environment under the table guidance of highly qualified and experienced faculty associated with leading organizations of the world.
For details, visit: http://www.olwauniversity.com