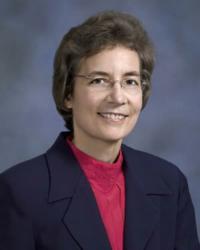 Being president of the ABA is an honor and privilege
Tampa, Fla. (PRWEB) April 11, 2012
Shriners Hospitals for Children®, a leader in pediatric burn care and research, will have a strong presence at the 2012 American Burn Association (ABA) Meeting, April 24-27 in Seattle.
In addition to presentations from all four Shriners Hospitals for Children specializing in burn care, Tina Palmieri, M.D., assistant chief at the Northern California Shriners Hospital, will assume the role of president of the ABA. Dr. Palmieri will also lead the presentation, "Anatomy of the National Burn Repository," at the annual meeting.
"Being president of the ABA is an honor and privilege," said Dr. Palmieri. "I am representing some of the most dedicated medical professionals and have the opportunity to shape the future of burn care, including clinical practice, prevention, research and teaching."
The ABA is dedicated to improving the lives of everyone affected by burn injury through patient care, education, research and advocacy. ABA membership includes burn care physicians, nurses, physical and occupational therapists, social workers, psychologists, rehabilitation experts, researchers, firefighters, burn survivors and others with interest in the field of burn care.
Staff from Shriners Hospitals for Children — Boston will make approximately 13 presentations at the meeting on such topics as young adult outcomes, cost-saving measures, effectiveness of specific medications and more. Joan Webber R.N., B.S.N., will present "Management of Central Lines in Burn Patients."
Shriners Hospitals for Children — Galveston had 32 abstracts accepted, including 13 posters. Topics include use of telemedicine, social integration of burn survivors, and the effects and outcomes of various medication and treatment techniques.
Approximately 13 abstracts and posters on a wide range of topics including patient care observations, techniques and procedures, new programs and performance improvement initiatives, will be presented by staff from Shriners Hospitals for Children — Cincinnati.
In addition to Dr. Palmieri's presentation, the Northern California hospital will have four posters on display and three presentations at the annual meeting.
About Shriners Hospitals for Children
Shriners Hospitals for Children is changing lives every day through innovative pediatric specialty care, world-class research and outstanding medical education. The 22 hospitals in the United States, Canada and Mexico provide advanced care for children with orthopaedic conditions, burns, spinal cord injuries, and cleft lip and palate. For more information, visit http://www.shrinershospitalsforchildren.org.
Shriners Hospitals for Children is a 501(c)3 nonprofit organization and relies on the generosity of donors. All donations are tax deductible to the fullest extent permitted by law.