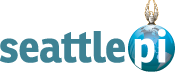 Teaming with LocalEdge for the past year and a half has enabled us to improve upon advertising space within SeattlePI.com and become the digital agency for area businesses.
Seattle, WA (PRWEB) April 12, 2012
The three year milestone recently passed since Seattle Post-Intelligencer transitioned as the area's oldest business; from publishing an over 140 year old newspaper, to becoming an online-only resource for the Greater Seattle – Tacoma market. The change made SeattlePI.com the Nation's first major newspaper to make the 100% transition to digital.
As a pioneer through this change, SeattlePI.com developed a more local - community focused angle, which many newsgroups are now following. Instead of resembling a traditional news organization, its mission is to be Seattle's home page and regional information portal. The adaption of lifestyle blogs, local business search through Seattle P-I connect, daily deals, video and enhanced special sections has engaged and grown the local readership.
In addition to the growth of traffic and clicks - key components to SeattlePI.com's on-site advertising and revenue generation, the evolving news site has teamed up with Hearst Media Services Company LocalEdge to extend online reach beyond its own digital scope.
"The mix of marketing tools that is essential to promoting local business includes traditional media and incorporates search, social and mobile technologies", said Karl Johnson, Vice President of Sales for SeattlePI.com. "Teaming with LocalEdge for the past year and a half has enabled us to improve upon advertising space within SeattlePI.com and become the digital agency for area businesses."
Readers of SeattlePI.com benefit from SeattleP-I Connect - a local search directory of the area's businesses that is integrated into the news site. Business can be featured by category through premium placement and attractive profiles that have an interactive design with video, contact form and call-to-action content.
LocalEdge also offers services allowing SeattlePI.com advertisers to directly access products and performance reports through a platform including; Landing Pages & Websites, Video, Search Engine Marketing & Search Engine Optimization, mobile advertising including SMS (text) marketing, email marketing through Constant Contact, Social Media, Press Release generation, as well as advertising analytics through LocalTrack™ and Reputation Management.
Jeff Folckemer, President & CEO of LocalEdge & SVP of Hearst Newspapers adds, "being an integral digital force behind our Hearst Newspapers and other properties, we are proud to be a part of the evolution that SeattlePI.com has led through innovation. As both properties are under a common division of the Hearst Corporation, incorporating technology at a trending rate with innovation is very much part of the division's DNA."
About Seattle P-I
Seattlepi.com became the first major metro daily newspaper to go online-only. Seattlepi.com is read by about 4 million readers per month, including about 1 million readers in the Seattle area. seattlepi.com is part of Hearst Seattle Media, which is a division of The Hearst Corp., one of the world's larger diversified communications companies, with interests in newspaper, magazine, book and business publishing; television and radio broadcasting; cable network programming; newspaper features distribution; television production and distribution; and interactive media activities. Advertising sales for seattlepi.com are handled by Hearst Media Services. HMS is a full-service digital advertising agency, reaching over 80% of the online adults in the Seattle DMA, delivering customized digital media solutions for small and large businesses, and featuring a broad digital portfolio that includes: targeted display campaigns on seattlepi.com, Yahoo, Zillow and Facebook; organic and paid search engine marketing on Google, Yahoo! and Bing; targeted e-mail marketing; and social media campaigns.
About LocalEdge
LocalEdge (LocalEdgeMedia.com), a Hearst Media Services Company, is a premier multi-media company leading the transition to web-based advertising for any size business. The organization has been in business for over 40 years and services customers nationwide.
Through the development of proprietary technology and partnerships with major search engines, social network sites and other leading tech-focused companies, LocalEdge offers a full line of digital marketing products that help its customers and business partners reach and interact with today's consumer.
Follow LocalEdge at http://www.facebook.com/localedge or tweet #LocalEdge