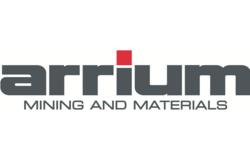 EGM on name change will be held on 8 May 2012
Sydney, Australia (PRWEB) April 23, 2012
Mining and materials group, OneSteel Limited (ASX:OST) today announced that it will hold an Extraordinary General Meeting (EGM) to change the name of the company to Arrium Limited.
Today's announcement follows comments in February that the Board had decided it was appropriate to assess the benefits of re-naming the company to reflect the significant change in the nature of its business over recent years. OneSteel is now a mining, mining consumables and steel business with an increasingly global orientation, rather than a domestic focused steel company.
A defining moment in OneSteel's history occurred in 2005 when the Board decided the company would enter the export iron ore market through Project Magnet. The company has continued its growth focus on mining and mining consumables with further significant investments, including becoming the largest producer globally of grinding media to the resources sector, and announcing last year that it would double the size of its port capacity at Whyalla, South Australia to 12 million tonnes per annum and increase iron ore sales to a run rate of approximately 11 million tonnes per annum by around the middle of 2013.
The name Arrium provides a better association with the company's current mining and materials businesses, as well as better accommodating its strategic growth focus on mining and mining consumables.
The OneSteel brand is and continues to be a strong and valuable brand, and will remain an integral part of the company with the Australian Steel and Recycling businesses retaining the OneSteel name.
The EGM will be held on 8 May 2012 at the Four Seasons Hotel, Ballroom 1, 199 George Street Sydney commencing at 10.00am. Should the resolution to change the company name be approved at the EGM, it will be effective from Monday 2 July 2012.
Official Arrium Social Channels
Arrium Facebook
Arrium Twitter
Arrium Linkedin Page