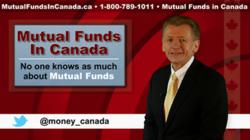 Mutual Funds in Canada
Canada (PRWEB) April 11, 2012
Mutual Funds Canada Limited has a single focus in mind to help achieve interest, education and financial literacy with "Mutual Funds".
Mutual Funds Canada sponsors a complete selection of financial education tools both online and in print that satisfies the needs of educators, investors and professional advisors at the same time. Our goal at MutualFund.ca is to enhance the mutual fund industry and in particular encourage the use of "mutual funds" as an important and easy way to invest in the mutual fund market and Canada's capital markets.
Mutual Funds in Canada have been around for close to 60 years in their current form and function. Mutual Funds are known to have existed since around 1774 and originally said to be invented by the Dutch. Mutual Funds and Investment Funds have become an essential part of investing for more than just the average investor and include group rrsp and pension funds also invest in mutual funds and their underlying stock, bonds and money market instruments.
There are over 100 mutual fund companies in Canada and even more independent money managers and investment firms that help manage thousands of independent mutual fund investments. Canadian Mutual Funds are a robust market with a myriad of mutual and investment funds available in all different types that satisfies many investment needs with a wide range of exposure to geographic and industrial sectors.
The mutual fund industry is worth over 750 billion dollars and is growing fast with considerable AUM and market share at stake. Canadian mutual fund investors have a vested interest in the mutual fund industry and savvy mutual funds shareholders want and expect more.
Mutual fund service and communication is paramount to the investor advisor relationship today. Our 3 specific target markets are important and integral to our overall goals of equal access and more efficient capital markets. We cater to the end-user consumers and investors; we understand the nature of advice and the importance of the relationships of the trusted "Advisor Channel".
We look forward to differentiating our products and services from all of our competitors while playing and integral part in helping facilitate high-end financial sales at the same time enriching the lives of Canadians. With knowledge time and money we have created here information and tools as an electronic platform and a social media that continues to push for co-operation and collaboration from many, companies, organizations and government agencies to do the right thing.