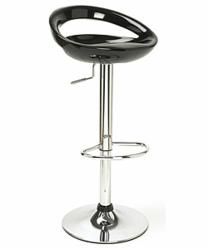 As the seasons change, we recognize that the decorating needs of our customers will change
New York, NY (PRWEB) April 11, 2012
Barstools are not what most people think of when they see the grey winter make way for the brilliant greens and vibrant hues of spring. But, modern designers are getting inspired this Spring to release new product lineups that offer shoppers discount bar stools that aren't just a comfortable place to sit but that are also trendy and trendsetting additions to their homes or businesses.
Innovative and inspired by nature's best, team leader Natali Henderson is confident that customers are going to respond positively to the new product lineup. "One of our corporate goals is to consistently offer our customers great service. A part of that great service is to ensure an evolving product lineup that provides trendy looks that are casual, contemporary, sometimes a little bit flirty, and always affordable."
"As the seasons change, we recognize that the decorating needs of our customers will change. Our new bar stools and other kitchen products are inspired by nature, designed by some of the leading furniture designers, and offered at prices that can't be matched by our competitors. After all, our customers don't just want good looking furniture. They want barstools that are a perfect fit for their indoor and outdoor settings."
A California restaurant owner, and longtime customer, has this to say about the changing product lineup. "In my line of work it is important that our themed eating establishments reflect who we are as a company. My company has outfitted several restaurants with bar stools that are sturdy and also convey the trendy vibe we are looking for. We are confident in the products we order from barstoolsorless.com and are excited that there is always a new seasonal lineup for us to select from."
"Familiar favorites on the website will not be phased out or outright removed from inventory," says Henderson. "We recognize the need to maintain familiar products that are always going to remain in high demand; just as we have identified the need some of our customers have for fresh and new design ideas."
Inspired by nature to bring the vibrant colors of spring into your home or to blend in on your patio, there are stools for every decorating need.
To view the seasonally inspired new products, visit http://www.barstoolsforless.com.