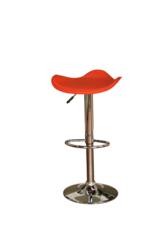 We have modified our pricing structure to provide high-end bar stools and trendsetting designs to customers looking for a bar stool
San Francisco, Ca (PRWEB) April 12, 2012
It is no surprise that the economic downturn has hit retailers, including bar stool stores, hard in the pocketbook. According to a recent article on businessinsider.com, retail sales, adjusted for inflation and purchasing power, are down 10% since their high in July 2010. This overall decline in spending has impacted the home furnishing market as well, including bar stools, as described in a report by mintel.com in October 2011.
In response to these issues Barstoolsforless.com is making modifications to their pricing structure in order to continue to meet the needs of their customers. Director of Marketing, Lisa Michelle, explains how this decision came about.
"When there are fluctuations and downturns in the economy, the typical response from businesses is to increase costs on products in order to increase profits. We are all in this to make a profit, certainly. However if we price our products to the extent that we are losing customers, then we are going to be doing ourselves a disservice. Our company directors determined that in order to remain competitive and meet a great range of potential customers, we need to place our products in a price range that makes them attainable to anyone on a budget."
"We have modified our pricing structure to provide high-end bar stools and trendsetting designs to customers looking for a bar stool."
At a time when the majority of retailers are bumping up their prices, this drop in average pricing on bar stools will serve a greater range of customers. A whole new faction of the customer base is opening up, meaning that the kitchen counter remodel and patio redesign are projects that anyone can undertake now. A customer stopped and asked about the situation had this to say, "I've certainly been impacted by the economic downturn, but I appreciate online retailers who continue offering great kitchen and dining products at a discounted and affordable price."
To browse the new pricing structure, visit http://www.barstoolsforless.com.