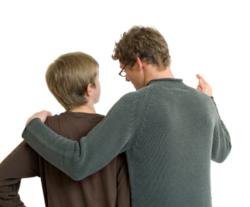 Residential treatment facilities provide therapy in individual and group settings by a licensed therapist.
Saint George, UT (PRWEB) April 11, 2012
Teen treatment centers understand there are many challenges that today's teenagers face on a daily basis. These include school, family and friend relationships, and problems with their self image. Some teenagers will face more difficult trials as they go throughout their teenage lives. Drug and alcohol abuse, problems with the law, violence at home and school, and other extreme emotional and behavioral issues have been known to plague numerous families. Luckily, help for teenage problems can be found in a variety of places.
Communication
Before looking for outside help from teen treatment centers, remember that communication is vital in relationships, including the relationship that you have with your child. Ask questions. Even if the child feels that the parent is being nosy and complains that the parent is constantly hounding them, don't stop. Being interested in what they do and listening to a teen shows them how much love and care for them there is. Certain teen problems such as stress and family relationships can be fixed over time with good communication within individual homes.
Counseling and Therapy
Sometimes teenagers have problems that need more attention and help than just one-on-one talks with mom and dad. One common help for teenage problems is to talk with a counselor or therapist. Emotional and behavioral problems including eating disorders, brushes with the law, and drug and alcohol abuse should be handled by someone who is experienced with these teenage problems and can provide both teenager and parents with steps to help them overcome the problem that the teen is facing.
Relocation
When communication, counseling, and therapy don't seem to help, it may be time to remove the teen from their current environment and place them in a setting where they can receive constant treatment for their problem. There are numerous programs that exist for this very purpose. Examples include residential treatment facilities, wilderness programs, and specialty boarding schools.
Residential Treatment Facilities
Residential treatment facilities provide therapy in individual and group settings by a licensed therapist. Since teenagers can stay at these facilities from a couple of months to two years it allows them to receive long term help. These facilities are great for teens that have severe emotional and behavioral issues.
Wilderness Programs
Wilderness programs provide help for teenage problems by having the kids spend a month or two in the wilderness. This is a great way to help build a teen's self-esteem and responsibility. Certain programs do have licensed therapists to help with issues but are not recommended for troubled teens with severe emotional and behavioral issues.
Specialty Boarding Schools
Specialty boarding schools can also help teens with emotional and behavioral problems. These schools are not as long term as residential treatment facilities and some of them provide therapy.
Make sure to research which program would be best for each individual teen. Don't be afraid to call and ask questions. The more found out about different programs that are out the, the better the decision you can make to help your child and find the best teen treatment center.