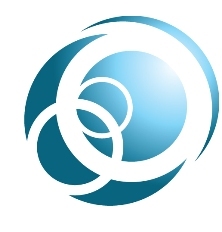 The Internet is the best platform that a business can use to reach a wider market and to ensure that its customers are satisfied.
Perth, Western Australia (PRWEB) April 14, 2012
Oracle Digital, one of the top SEO companies in Western Australia, has started its persistent efforts in marketing their latest Internet Marketing tools - in support of the increasing demand for competitive online strategies in the retail sector as shown in the new list of the top companies in the world.
In a recent report undertaken by Deloitte, one of the most renowned research agencies in the world, entitled "250 largest retailers by revenue globally" - two of Australia's largest retailers were included, namely, Woolworths and Wesfarmers (Coles Supermarkets).
Woolworths is ranked at number 20, while Wesfarmers is in the 23rd spot, which is a testament as to how online strategies can efficiently help a business gain an advantage over competitors.
The current spots of Woolworths' and Wesfarmers are significant improvements, considering their positions from the previous year, which was at 26 and 28, respectively. And analysts believe that this is a signal for conventional and traditional retailers to follow suit.
The jump in the ratings of the two retail companies is a welcome development to online companies, considering that the global financial crisis and the economic slowdown have resulted to big losses for different companies, but not for those who are using online tools.
With the extensive online strategies and efforts that these two Australian companies were able to use, they were able to overturn the negative consequences of the recession and have been able to earn profits accordingly – making them not just among the top 250 companies, but among the top 25 retail companies in the world today.
The other retailers in the list are Wal-Mart (no.1), Carrefour (no.2), Metro (no.3), Tesco (no.4), Schwarz (no.5), The Kroger Co. (no.6), Costco (no.7), Aldi (no.8), Home Depot (no.9), and Target Corp (no.10).
One of the main factors that were considered for the inclusion in the said list is profitability – which, considering the tumultuous financial times, was quite a feat because of the extra-precautionary behaviour that consumers showed, as well as the credit problems that many had to endure.
But despite the setbacks that these top retail companies had undergone – all were able to cut costs, adjust inventory levels and earn significant profits in the end. And this is why they are considered as the best in the world.
And as attested to by analysts - using online strategies is bound to reap the benefits for any retailer, whether local or international. This is in line with the fact that through the Internet - the market is larger, and the potential to earn is limitless. Hence, using technology for business gains is something that everyone should look into.
James Corby, Business Development Director of Oracle Digital, couldn't agree more. He says, "The Internet is the best platform that a business can use to reach a wider market and to ensure that its customers are satisfied. And with all the Internet tools available for those who are interested – then it can be honestly said that doing business with this platform is more efficient and will provide more success."
Corby further adds, "Treat this like you would a traditional offline business, be informed, have a budget, and most importantly a highly marketable product, and there is all the more reason you can be successful."
It is because of this potential for success that Oracle Digital has unveiled its latest innovations to the public – from its Social Marketing tools, to its SEO procedures and up to its Reputation Management techniques, all of which are for the purpose of helping businesses earn more.
Oracle Digital is a trusted SEO Company in Western Australia which serves clients from Adelaide, Brisbane, Melbourne and Sydney. If you want to know more about the company, then give them a call at 1300 899 851, or visit their website at http://www.oracledigital.com.au.