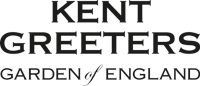 "The Kent Greeters scheme is a truly wonderful idea that gives a fantastic insight into what is available. My Greeter was so helpful in many ways with information regarding what to see and how to get there."
(PRWEB UK) 15 April 2012
A total of 908,000 visitors both from the UK and overseas are expected to visit London during the Olympic period. While visitors will not want to miss any of the action in the capital city, Kent's proximity to London makes it an ideal place to 'stop off' and pay a visit. Indeed the Olympic torch will be making its way through two of Kent's towns, Maidstone and Dover in July prior to the event.
Kent, known as the 'Garden of England', has a variety of celebrated iconic landmarks and historical attractions such as Leeds Castle and the White Cliffs of Dover. But dig deeper and visitors will be in for a pleasant surprise as they will discover Kent has so much more to offer.
From learning about the history and heritage of Kent's smugglers through to going on a 'real ale trail' looking at Kent's microbreweries, Kent has so much to offer its Olympic visitors. Indeed, for those who want to emulate their sporting heroes, they can even find out the challenging cycling tracks tracing Kent's coastline.
For visitors with only a few days to spare in their Olympic schedules, it is essential that they get under the skin of what Kent has to offer. From the moment they set foot in the county and for those who want to unlock the county's true spirit, there is no better way than to spend a couple of hours in the company of a friendly and knowledgeable local.
These volunteers are known as 'Kent Greeters' and are part of the international visitor welcoming programme. The Greeter will meet with holiday makers to share the county's hidden riches, spilling the beans on places less trodden. Already a popular initiative in New York, Canada, Australia and France, Kent has adopted this scheme to show off the county's treasures.
The Kent Greeters service gives visitors an inside look into Kent with a personal, cosy feel. It is a free service and each Greeter has a particular interest which they are keen to share with visitors to Kent whether it is history, art or photography.
Margaret Stott has used the Kent Greeters Service and highly recommends it: "The Kent Greeters scheme is a truly wonderful idea that gives a fantastic insight into what is available. My Greeter was so helpful in many ways with information regarding what to see and how to get there."
By taking up the Kent Greeters service holiday makers will feel like they are visiting an old friend in Kent – and leave with an insight and knowledge about the area which can never be gained from any 'off the shelf' guidebook or web search.