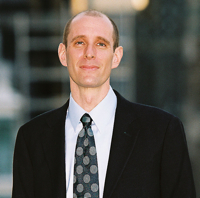 Mukilteo, WA (PRWEB) April 11, 2012
Gemba Academy, the leading provider of online lean manufacturing and lean enterprise training, is pleased to announce a free webinar to be presented on April 24th. This webinar is by TimeBack Management president Dan Markovitz and is titled "A Factory of One."
Most people spend all their time applying lean manufacturing tools to external processes and systems. But what about the fundamental machine of production: you? How can individuals reap the benefits from applying lean concepts to their own work?
Individuals can apply lean principles and tools such as visual management, flow, pull, 5S, and kaizen to individual work to improve efficiency, reduce waste, and link ever more closely to customer value. While it's true that applying lean at the individual level won't lead to an overnight revolution in organizational performance, it can lead to success stories that make individuals more effective.
Dan Markovitz will share specific strategies from his new book, A Factory of One, that will demonstrate how lean principles can be applied to individual work.
Dan Markovitz is a faculty member at the Lean Enterprise Institute, and regularly teaches at the Stanford University Continuing Studies Program. He also leads a problem solving workshop at the Ohio State University's Fisher School of Business. In addition to his consulting, Dan regularly speaks and leads workshops at national and regional conferences, capped most recently by his keynote address at the 2011 Lean Product & Process Development Exchange.
For more information on this webinar visit http://www.gembaacademy.com/webinars/factory-of-one.html. The recorded webinar will also be available to Gemba Academy subscribers as part of the Complete Lean Package.
Gemba Academy offers over 230 HD-quality video training modules on lean manufacturing and lean enterprise concepts such as 5S, Hoshin Planning, Value Streams, Kaizen Leadership, Practical Problem Solving, Standard Work and Leader Standard Work, Seven Quality Control Tools, Total Productive Maintenance, Just in Time, and 3P Production Preparation Process. In addition there are regular webinars and interviews with lean leaders on topics such as lean healthcare, lean education, lean government, and lean office.
Learn why over 1,000 organizations use Gemba Academy lean manufacturing and lean enterprise training products at http://www.gembaacademy.com.