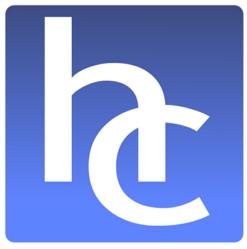 Miami , Florida (PRWEB) April 13, 2012
Employment Solutions Featured at Helpcup.org
Change is inevitable ..everyone faces change throughout their lives!! Helpcup is encouraging their members to take a career aptitude test before being considered for financial assistance. By taking this test, it could help motivate members to know their strengths in the work place and find the right Job.
Helpcup continues to find resources to enhance and improve member's lives, so you can establish a strong support network of family, friends and community. Below are just a few resources featured in helpcup for members to find employment. There are also thousands of businesses listed in the Helpcup community, many of them offering special discounts and coupons exclusively for members.
hcareers
Free online job placement for the hospitality industry.
AppleOne
Apple One is unique in that we view the career seeker as a client.
Manpower
Matches employees and employers with the skills they pose.
Selectstaffing
Delivers intelligent solutions and a willingness to always go the extra mile, Select Staffing puts approximately 92,000 people on assignment every week at over 6,500 client companies.
Odesk
A global marketplace that helps employers hire, manage, and pay remote freelancers or teams.
VetsPrevail
Rewards for Veterans.
As a business member of Helpcup, promoting your business is easy, below are some of the benefits listed on their member area.
Business Benefits are:
1- Create a business profile page and give members access to more information about your company.
2- Bring more traffic to your company website.
3- Post coupons from your business for members in your area.
4- Boost your company's income as your business name appears on member pages.
5- Gain free publicity for your business by offering discounts or donations to members in your area.
6- As a member you can purchase ad spaces at a very affordable pricing.
7- Donate as little as $100.00 to help our members and create free ads on community page..
8- Post free job listings and find employees in your area.
Helpcup is a unique social-networking tool that brings charities, businesses and individuals together for donation and fundraising opportunities. By joining Helpcup, members will be able to create personalized profile pages for businesses, charitable organizations or personal use.
Helpcup aims to create a large platform for members to promote their business or charity, or solicit donations. Essentially, it's a network of "members helping members."
For more information on promoting your business or charity thru Helpcup, Please email Helpcup at marketing(at)helpcup(dot)org.