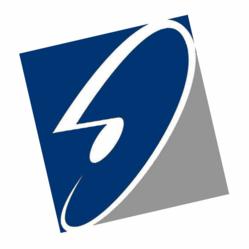 "I have been looking forward to the chance to play alongside them for months, while creating memories around some of the greatest melodies in the orchestra world."

Principal second
violinist, Merwin Siu
Toledo, OH (PRWEB) April 12, 2012
The Toledo Symphony Orchestra (TSO), along with principle conductor, Stefan Sanderling, announces its first-ever ProAm Concert, April 20 at 7:30 pm. The orchestra is thrilled to be playing side-by-side with local adult musicians from northwest Ohio and southern Michigan on the beautiful Toledo Museum of Art Peristyle stage.
Since 1938, the community has generously supported the Toledo Symphony Orchestra by attending concerts, spreading word of the great music the orchestra plays, and making financial donations. These acts of kindness never go unnoticed, and the Toledo Symphony always makes it a goal to give back to the community through outreach programs such as student scholarships, free educational programs in schools, side-by-side concerts with local youth orchestras, along with many more activities.
"The TSO ProAm is a novel way for the musicians of the Toledo Symphony to reach out and embrace members of our northwest Ohio musical community. It is a further demonstration of how we work side-by-side with our community to preserve and sustain a tradition of great music-making and exceptional teaching," says Kathleen Carroll, President and CEO.
The orchestra is thrilled to get to know the adult amateur musicians in the area, who may not make their living as musicians, but find lasting value and satisfaction in continued participation in music.
One of the participants, Janice Schemenauer, noted that the event is, ". . .an honor for the amateur musician to play in the Toledo Symphony Orchestras ProAm under the direction of Stefan Sanderling and to be on the Peristyle stage with the Toledo Symphony Orchestra Musicians."
The excitement can also be felt in the orchestra. According to principal second violinist, Merwin Siu, "It's a thrill for me to be participating in the first TSO Pro Am orchestra. Over the last dozen years of being in Toledo, members of our audience and community have become students, acquaintances, and close friends. I have been looking forward to the chance to play alongside them for months, while creating memories around some of the greatest melodies in the orchestra world."
This concert is open and free to the public. Tickets are free, and can be ordered by calling the box office at 419.246.8000.
###