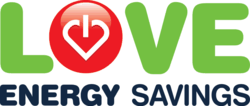 Save money on business electricityand gas
Bolton, UK (PRWEB UK) 17 April 2012
Love Energy savings urge business to save money by comparing their gas and business electricity. This will offer them a cheaper supplier in order to make savings on their business energy. Research conducted by the Consumer Credit Counseling Service for The Independent, shows that the majority of small business owners are in larger debt than the average person. The majority of this debt is in the form of high-charging short-term credit cards and personal loans.
Love Energy Savings aim to help business owners save money so they can pay off or consolidate their debts. It is in each business best interest to make savings. Every client that switches with Love Energy Savings saves money and gets cheap gas and cheap electricity.
Love Energy Savings website makes it easy the customer has to fill out a simple form and then Love energy Savings will call you and do all the work for you.
Love Energy Savings saves on average £1050 pound per SME per year.
Love Energy Savings will give SME's their own dedicated account manager who can talk businesses though the switch who will be able to answer any questions or solve any problem the customers may have. They also periodically contact you to ensure that you are happy with the service from the supplier they have chosen.
Love Energy Savings also checks if they can save companies money in other areas of business, to make sure that the business always get the best deal. With an average saving of £1050 pound per SME an there is huge potential for all Small Medium Enterprises to save money. Nearly all roll over contracts have higher prices than the first year contract and 70% of businesses roll over into high price contracts and spend more money than they need to. It is essential businesses protect themselves from this happening and ensure they get cheap gas and electricity.
For more information about Love Energy Savings please visit http://www.loveenergysavings.com. Or to talk with an advisor for advice on business electricity call 08000932791.