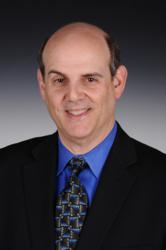 Philadelphia, PA (PRWEB) April 12, 2012
Steven Witten,"Wit", is a well deserving candidate of the David A. Lee Award. He has held numerous positions in the House as an undergrad. He was the Pledge Master for Pledges 1-9, Vice Chancellor and Chancellor. From February 2008 until July 2011, Wit assumed the role of Alumni Treasurer. He helped steer the house to new heights – full capacity, major physical improvements, strong financial controls and reporting. He has also helped contribute to Autism Speaks and still serves on the BAA Board.
Steve works for Smart Devine, the accounting, tax & advisory firm located in Philadelphia. He has over 34 years of experience in public accounting, consulting and private industry. Wit's area of concentration is in forensic accounting. Some of his typical investigations include fraud, economic damage analyses, insurance and fidelity bond claims.
Steve lives in Lafayette Hill, PA along with his wife Susan and their two boys-Michael and David. Michael will be graduating from PSU in May 2011 and is also a Beta Sig.
An Awards Dinner honoring Steve Witten and Ron Gorodesky will be held at Parx Casino on Thursday, May 17th starting at 6:00 PM. For further information please contact Jeffrey Licht at (215) 396-2900 or jeff(dot)licht(at)naimertz(dot)com.
Smart Devine, is headquartered in Philadelphia and provides a full range of accounting, advisory, tax and investigative forensic accounting services to companies across a variety of industries.