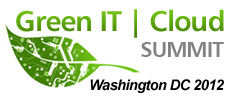 Herndon, VA (PRWEB) April 12, 2012
The Green IT Council is proud to announce another speaker for the Green IT and Cloud Computing Summit 2012.
Dr. Lawler brings with him 15 years of experience in IT leadership as a change agent, thought leader and new technology business developer, with business acumen in strategic executive management, IT transformation and business development, and consulting experience from technology, energy and banking sectors. Dr. Lawler currently leads Hitachi Consulting's Cloud Computing Consulting Practice and is responsible for developing organizational strategic goals and go-to-market plans, along with translation of these into the sale and delivery of consulting solutions.
Dr. Lawler has worked with leading cloud companies to help improve their offerings, is a recognized expert in the above fields, and has presented at numerous academic and business conferences on the topics of cloud computing, disaster tolerant computing, disaster recovery and business continuity. He has led global cloud computing and enterprise architecture initiatives driving strategy and transformation, and has helped numerous enterprise companies leverage cloud computing for strategic advantage, innovation and cost savings.
Dr. Lawler holds a Ph.D. in Information Engineering and Management from SMU in Dallas, TX, where he conducted research in the area of disaster tolerant cloud computing. Dr. Lawler also holds a M.S. from SMU and a B.S. in Business and Information Systems from The University of Texas at Arlington, is a certified TOGAF Enterprise Architect and has numerous industry technical certifications.
Prior to joining, Hitachi Consulting, Dr. Lawler served as a Senior Manager and Senior Enterprise Architect in Capgemini's Global Infrastructure Outsourcing organization. At Capgemini, Dr. Lawler led global cloud computing initiatives and drove strategy, transformation and architecture for Capgemini's cloud efforts. He led cloud product and service development, along with intellectual property and go-to-market activities in the cloud. He served as the North America lead for development of Capgemini's private Infrastructure as a Service (IaaS) cloud computing offering, while forming and leading their Cloud Center of Excellence. Prior to Capgemini, Dr. Lawler served as a Sr. Principal Consultant for Terremark (Formerly Data Return, LLC), now a Verizon subsidiary, where he helped take to market one of the first virtualized, utility compute offerings, a precursor to cloud services.
About the Green IT Council
The Green IT Council is a non-profit initiative started by leading experts in the IT Industry. The purpose of the Green IT Council is to educate IT professionals, managers, and government on the need for eco-friendly technology. The council works with leading experts to determine a standard for Eco-friendly technology, and the true environmental impact. It recognizes and awards companies showing a forward thinking view of technology and its environmental impact. http://www.greenITcouncil.org