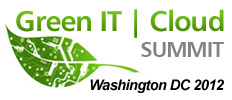 Herndon, VA (PRWEB) April 12, 2012
The Green IT Council is proud to announce another speaker for the Green IT and Cloud Computing Summit 2012.
Carol Baroudi makes technical concepts understandable to ordinary human beings. Clocking more than 30 years in the computer industry, she's been writing trade books since 1993. Her most recent is Green IT For Dummies (Wiley, April 2009).
Her other titles include The Internet For Dummies (now in its 11th edition), Service Oriented Architecture For Dummies, Mastering COBOL, Internet Secrets and Email For Dummies. Since 1999, she has worked as a software industry analyst, both independently and with various organizations (most recently as Research Director for Green IT and Sustainability at Aberdeen Group). Carol holds a B.A. from Colgate University in (of all things) Spanish Literature and is pursuing an M.A. from UMass Dartmouth.
About the Green IT Council
The Green IT Council is a non-profit initiative started by leading experts in the IT Industry. The purpose of the Green IT Council is to educate IT professionals, managers, and government on the need for eco-friendly technology. The council works with leading experts to determine a standard for Eco-friendly technology, and the true environmental impact. It recognizes and awards companies showing a forward thinking view of technology and its environmental impact. http://www.greenITcouncil.org
For more information contact:
Shirin Chase
schase(at)greenitcouncil(dot)org