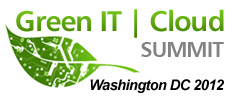 Herndon, VA (PRWEB) April 12, 2012
The Green IT Council is proud to announce another speaker for the Green IT and Cloud Computing Summit 2012.
Wayne M. Adams is a Senior Technologist and Director of Standards within the Office of the CTO, responsible for expanding and managing EMC technology initiatives with the industry standards bodies. Wayne has proudly served on the SNIA Board of Directors since 2003 and was previously elected Chair for five years, previously elected Treasurer for two years, and has served in a number of leadership roles for conferences, forums and initiatives, and strategic alliances.
Wayne also is a Board Member for the DMTF technology association and serves as the Senior VP of the Board. Within EMC, previous managing positions include partner management and software product management, where responsibilities included API licensing and product lifecycle management for Storage Resource Management, SAN Management, and I/O pathing product lines. Prior to EMC, Wayne was responsible for product marketing and business development of various strategic software and hardware products at Digital Equipment Corporation.
He started his high-tech career at Eastman Kodak as a system designer of real-time control systems. Wayne holds a Bachelor of Science degree with a dual major in Computer Science and Mathematics from the University of Pittsburgh.
About SNIA
Welcome to the SNIA, advancing IT technologies, standards, and education programs for all IT professionals. Made up of some 400 member companies spanning the global storage market, the SNIA connects the IT industry with end-to-end storage and information management solutions.
As a not-for-profit association, the SNIA enables our members to develop robust solutions for storing and managing the massive volumes of information generated by today's businesses. For more than a decade we have worked to bring recognition of storage issues to the IT world, making storage less complicated for the end user. As a result, the SNIA has adopted the role of industry catalyst for the development of storage solution specifications and technologies, global standards, and storage education.
From vendors, to channel partners, to end-users, SNIA members are dedicated to providing the industry with a high level of knowledge exchange and thought-leadership. Our members also share a common goal: To promote acceptance, deployment, and confidence in storage-related architectures, systems, services, and technologies, across IT and business communities.
Incorporated in December 1997, the SNIA is a registered 501(c)6 non-profit trade association. Our members are dedicated to developing and promoting standards, technologies, and educational services to empower organizations in the management of information.
The SNIA works toward this goal by forming and sponsoring Technical Work Groups (TWGs), producing (with our strategic partner Computerworld) the Storage Networking World (SNW) Conference series, building and maintaining a vendor neutral Technology Center in Colorado Springs, and promoting activities that expand the breadth and quality of the storage and information management market. The SNIA's ability to accomplish these goals is directly attributed to the dedication and hard work of hundreds of volunteers from our member companies.
Headquartered in San Francisco, California, the SNIA also has offices in its Colorado Springs-based Technology Center. With seven regional affiliates spanning the globe, SNIA is truly the voice of the storage industry on a worldwide scale.
About the Green IT Council
The Green IT Council is a non-profit initiative started by leading experts in the IT Industry. The purpose of the Green IT Council is to educate IT professionals, managers, and government on the need for eco-friendly technology. The council works with leading experts to determine a standard for Eco-friendly technology, and the true environmental impact. It recognizes and awards companies showing a forward thinking view of technology and its environmental impact. http://www.greenITcouncil.org
For more information contact:
Shirin Chase
schase(at)greenitcouncil(dot)org