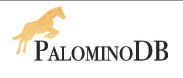 SkySQL is widely regarded as one of the leading innovators in the MySQL
community, and we look forward to a strong collaboration to extend and support their
best-in-class software, support, and services as they expand worldwide
Santa Clara, CA (PRWEB) April 12, 2012
PalominoDB, a boutique database operations and engineering consultancy, today here at the Percona Live MySQL conference announced a strategic partnership with SkySQL Ab, the first choice in affordable solutions for the MariaDB® & MySQL® databases in the enterprise and cloud, to provide remote database services and support to SkySQL customers. SkySQL's support and expertise will now be complemented with PalominoDB's operational excellence, 24x7 on-call support and access to the company's skilled team of professional database administrators (DBAs).
Under the agreement, SkySQL will provide the PalominoDB team access to its extensive knowledgebase and deep expertise in MySQL technologies, ensuring PalominoDB has specific knowledge on SkySQL's entire architectural stack to provide top notch support not only on the MySQL database, but the associated technologies recommended by SkySQL.
"We are tremendously excited about this partnership," said Laine Campbell, Owner and CEO at PalominoDB. "SkySQL is widely regarded as one of the leading innovators in the MySQL community, and we look forward to a strong collaboration to extend and support their best-in-class software, support, and services as they expand worldwide."
"Our operational expertise aligns well with that of PalominoDB," said Ulf Sandberg, CEO at SkySQL. "Their commitment to excellence and high-touch service offerings are unmatched in the field. We are pleased to be able to extend those services to our customer base."
About SkySQL
SkySQL Ab, the company behind the SkySQL Enterprise subscription, is the first choice in affordable MariaDB® & MySQL® database solutions for the enterprise and cloud. Founded by former executives, personnel, and investors of MySQL AB, SkySQL Ab is an open source software company committed to furthering the future development of MySQL database technologies, while delivering cost-effective database solutions and exceptional customer service. SkySQL Ab's customers include ATOS Worldline, Canal+, Deutsche Telekom, ClubMed, Lotte.com, La Poste, Constant Contact and Virgin Mobile. SkySQL's worldwide headquarters is located in Helsinki, Finland. The company has operations in Asia, Europe and North America. For more information, please call (877) 303-5799, or visit http://www.skysql.com , and
follow conversations at http://www.twitter.com/skysql.
About PalominoDB
For startups and established companies of all sizes, PalominoDB provides ongoing operational support and professional expertise in database architecture, performance and scale. With a focus on open-source and other best-in-class software components, and extensive experience in all major and emerging database technologies, PalominoDB engages with customers to develop custom, cost-effective projects and long-term support contracts in areas from system design to automation to business intelligence and more. PalominoDB is renowned for an emphasis on transparency, communication and responsiveness, as well as providing operational excellence for leading companies including Zappos, Chegg, Technorati, Slideshare and Zendesk. For more information, please visit http://www.palominodb.com