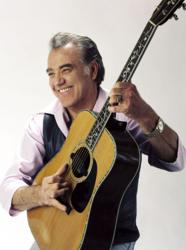 Middletown, CT (PRWEB) April 13, 2012
On Saturday, April 21, the first-ever "Jazzin' with the Stars" concert will unite one of the best known bands in New England, The Heartbeat Dixieland Jazz Band, with a host of special guest stars. The concert will be held at The First Church of Christ, 190 Court Street in Middletown from 2pm to 5pm. The performance will benefit the nationally-known The Hole In The Wall Gang Camp founded by the late Paul Newman, and the regional Channel 3 Kids Camp sponsored by WFSB-TV3.
Featured performers will include Rock 'n Roll Hall of Fame artist Ronnie Spector; 50s/60s hit-maker Jimmie Rodgers; Rock 'n Roll pioneer and founding member of Bill Haley and the Comets Marshall Lytle; and Canadian chanteuse Michelle Berting. Triple Play, a trio known for its performance of classic rock and roll from the 50s and 60s, will back up some of the guest stars. The MC for the event will be Internet radio host and DJ of the Stars Jimmy Jay.
Conceived by the Heartbeat's founder, drummer and philanthropist Bill Logozzo, "Jazzin' with the Stars" is presented under the auspices of Logozzo's own Musical Dreams for Human Harmony foundation, dedicated to raising funds through musical productions and programs to help people with specific medical needs or handicaps. "Every day of my life, I recall the fear I lived with through my childhood and adolescent years, said Logozzo. "What helped me get past those difficult times was knowing how my parents, my teachers, my coaches, my friends and laypersons all showed how they cared about me. I don't think my story is unusual, but I'm certainly aware of how important it is for kids to receive our love and support. This is my motive for using the wonderful world of music to involve as many people as possible to reach out to young people to let them know they are cared about."
One hundred percent of the proceeds from the "Jazzin' with the Stars" concert will benefit two children's charities based in Connecticut: The Hole in the Wall Gang Camp and the Channel 3 Kids Camp.
Founded in 1988 by Paul Newman, The Hole in the Wall Gang Camp is a community dedicated to providing "a different kind of healing" to children and their families coping with cancer, sickle cell anemia and other serious illnesses. Through summer sessions and family weekend programs at the Camp in Ashford, Connecticut, and year-round outreach to hospitals and clinics throughout the Northeast, the Camp serves more than 20,000 children and family members annually. All services are free of charge.
Located in Andover, Conn., the Channel 3 Kids Camp welcomes more than 4,000 children ages 6-16 from Connecticut and areas throughout New England each year. The camp provides services to boys and girls from all walks of life, especially those who do not have the financial ability to experience the joys and value of a high quality camp program. Channel 3 Kids Camp offers traditional day and overnight summer camp, Camp Venture's (an after school program), a year-round teen leadership program and other programs.
Tickets for the "Jazzin' with the Stars" benefit concert cost $35 each and are available at http://www.heartbeatjazzband.net or by calling (860) 227-2274. All tickets will be held for pick up at the door, the day of the event.